Social Media Optimization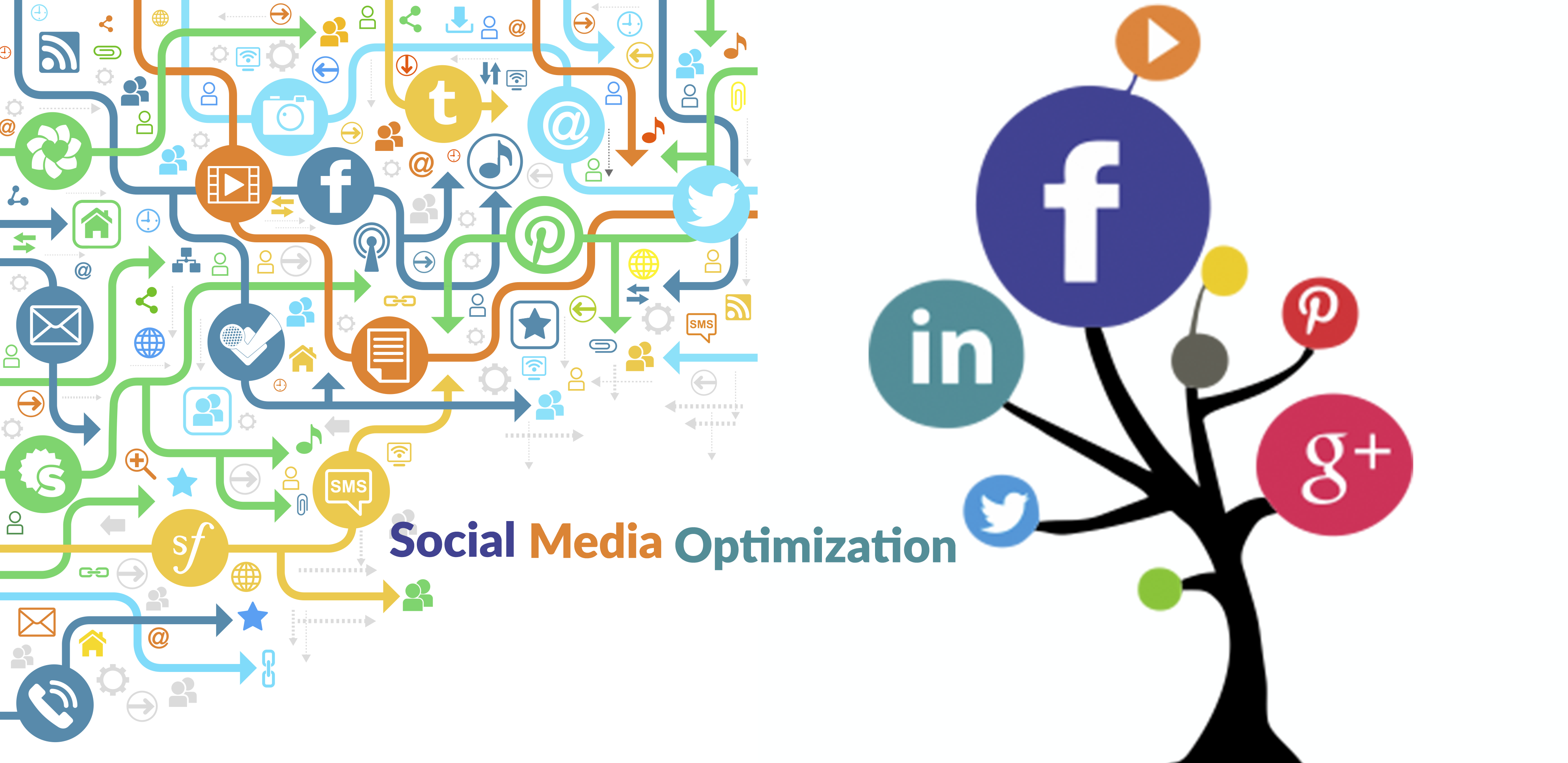 Social Media Optimization
Make promotions of your website on the world's favorite online destination that is Social Networking Sites.
Basically, there are three kinds of visitors on your websites- Organic, Direct and Referral.
Organic visitors are those which come from various search engines like Google, Bing etc. These are the most genuine visitors that visit on your website as these are those which enter a search query on the search engines and your link is one of the top links among the list displayed on the search engine pages.
Direct Visitors are those which enter the name of your website in the URL (Uniform Resource Locator) of their PC, Laptop, Tablet or Smart Phone. Like, for example you asked your friend to open your website, or you gave your card to someone etc.
Referral Visitors are those which visit your websites because of referrals. E-mail marketing, Social Media Optimization etc are included under this category. And this is the topic we'll talk about under this article.
Social Media is a platform from where you can drive a large traffic on your website. These may be Facebook posts or Tweets or any other post on any other social media sharing websites. You must have seen a lot of times, people sharing different links on Facebook; this is nothing but a way to promote a website on Facebook. The titles and content are so interesting that youth is not able to stop itself from opening and reading the same, these articles are further shared by others and the website gets promoted. This is what we call Social Media Optimization.
Facebook contains more than 1000 million active users, and hence anything on it takes a fraction of seconds to become viral.
Create A page: The very first step to start Social Media Optimization is promoting it on Facebook by making a Fan Page on Facebook. One can easily create a Facebook fan Page and that page is connected to the owner's personal account. This means that you'll have a single Login to access both of his accounts. Once a person has logged in, he can switch to either of the two accounts, that is, either his own personal account, or the account of his website Fan Page. It is extremely simple to create a FB Fan Page.
Click here to create a FB Fan Page.
After creating it, promote it on your Blog. Also update it regularly.
1

Share Links and Multimedia:
The second thing which can be done for Social Media Optimization is share links and images etc on Facebook. Sometimes your website may not be able to fit some videos. Facebook is the place where your videos will get more value. People will make it viral if it is enjoyable and will like and comment on that too. Similarly, post enjoyable links which are fun to read and share. This is also a part of Social Media Optimization.
2

E-Mail marketing:
Bulk e-mail marketing is also a way to promote your website. Write some good content and mail it to a large number of people with the link of your website. Make them curious to open the link.
3

Other Social Media:
Other option like sending the link on WhatsApp is also a trending way to promote your website these days. People are frequently using this way of Social Media optimization to promote their website socially.