Six excellent tools you need for content curation strategy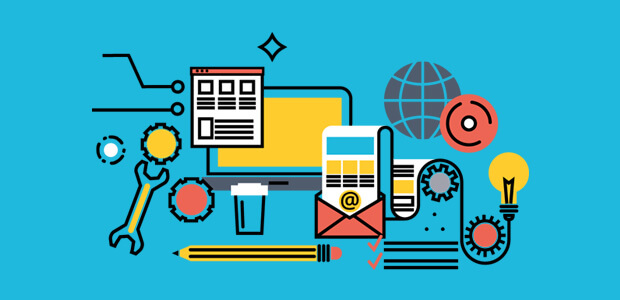 Creating amazing and informative content will always help in attracting more visitors to your page. The concept of content marketing has been growing popular within the content writers because they know that without marketing the content, there is no winning in this field.
The content creators have understood that giving informative and valuable content will help their blog to grow and attract more audiences. This is the part where content curation tools play a big role in curating amazing content.
Here are six
content curation tools
which will help in curating the best content strategy for your blog page:
Pinterest: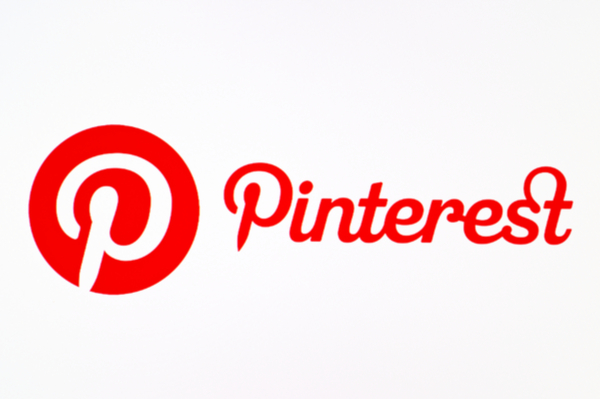 Pinterest is a big visual and social media platform that helps in discovering about a lot of topics. The audience can use Pinterest to search for various subjects like animals, lifestyle, party props, photoshoots, food, travel, and much more.
The best part about this platform is that the users can save the pins, which they think can be helpful for them and make their boards private or public for the other users.
As it is a famous content curation tool, you can create a free Pinterest account and start posting your content for other users to see. It also allows other users to follow the board if they like it. You can share your audience and engage in an interaction with them with the help of Pinterest.
Scoop.it: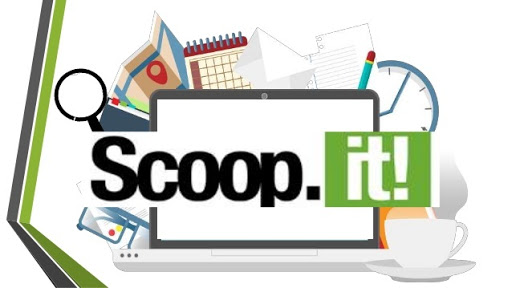 Scoop.it is a great content curation tool that helps you in searching for specific topics online. It will also keep suggesting your more topics according to your search and relevant to the things that you have already saved.
You can use the free version of Scoop.it to create around 50 pages, but after that, it asks for a paid subscription for $14.99 per month. After purchasing the subscription, you can do a lot more with your content and attract an audience for your page.
Feedly: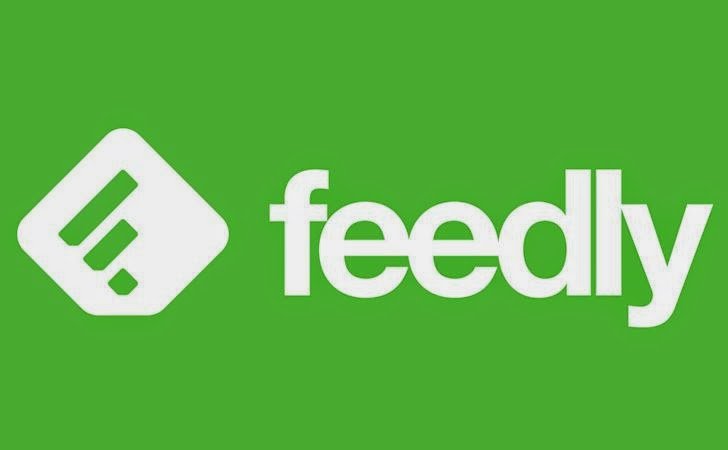 Feedly is an information platform and great content curation tool as it will help you in going through your favorite websites, YouTube channels, and much more.
It also allows you to save the content so that you can view them later. You just need to go on the website, create an account, and follow the pages relevant to you then add them to your personally Feedly account.
With the free version of Feedly, you can create a limited number of pages for your content, but after purchasing the subscription, you get unlimited chances of curating content and interacting with the audience.
Curata: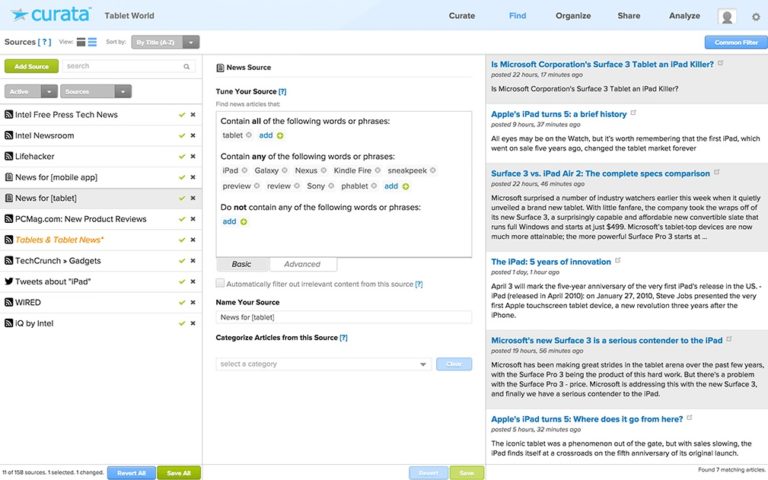 Curata's fantastic software helps you to collect data from relevant websites after using the keywords, bookmarks, and content from your website. You can collect a lot of data that is relevant to you through the things that you have posted or saved on your website.
The software helps you in content curation, and it is one of the best content curation tools for content writers. It also helps you in customizing your messages before sharing it on social media platforms.
Pocket: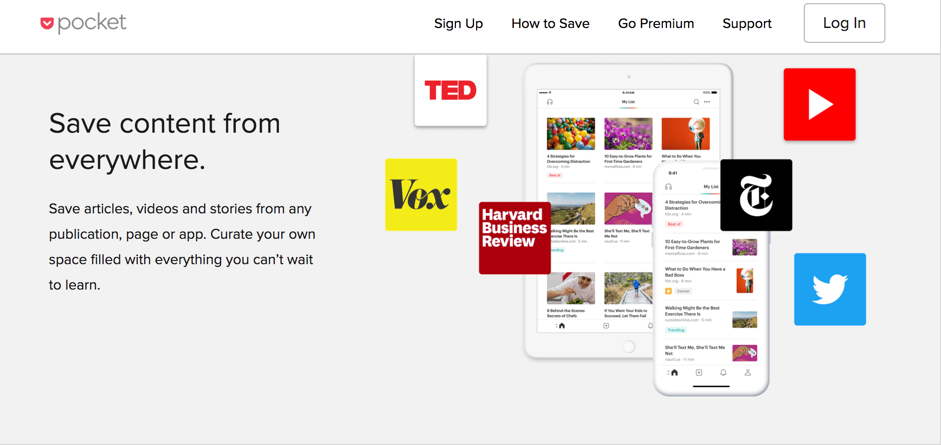 Pocket is a very famous and popular app for beginners who are just starting with their content creation. Pocket is a very great tool to save the content and go through it later. If you like any content on the web, you can click and save it for later. The Pocket will store all these saved articles and content for you so that you can check them out later.
To make it easier, you can also give tags to the content and group them according to relevance. The best part about Pocket is that it can let you go through the content while you are offline.
These are some basic features that are available with the free version of Pocket, but after purchasing the subscription, you can get access to a lot of amazing features that will help you with your content.
Listly: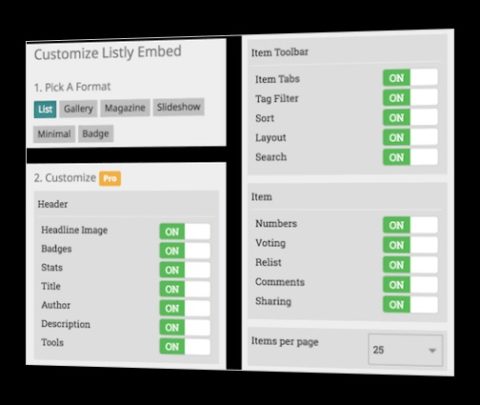 It is another amazing content curation tool that you can use for creating your content. It is a straightforward tool and is available on the iOS app store. It lets you organize your data and interact with your audience, which also helps you in content marketing.
The best part about Listly is that it helps you in involved more with the audience, which leaves a great impact on your content. You can alter and create content according to the need of the targeted audience that you have, which will further help you in attracting more traffic.