10 Common SEO Mistakes Everyone Needs To Avoid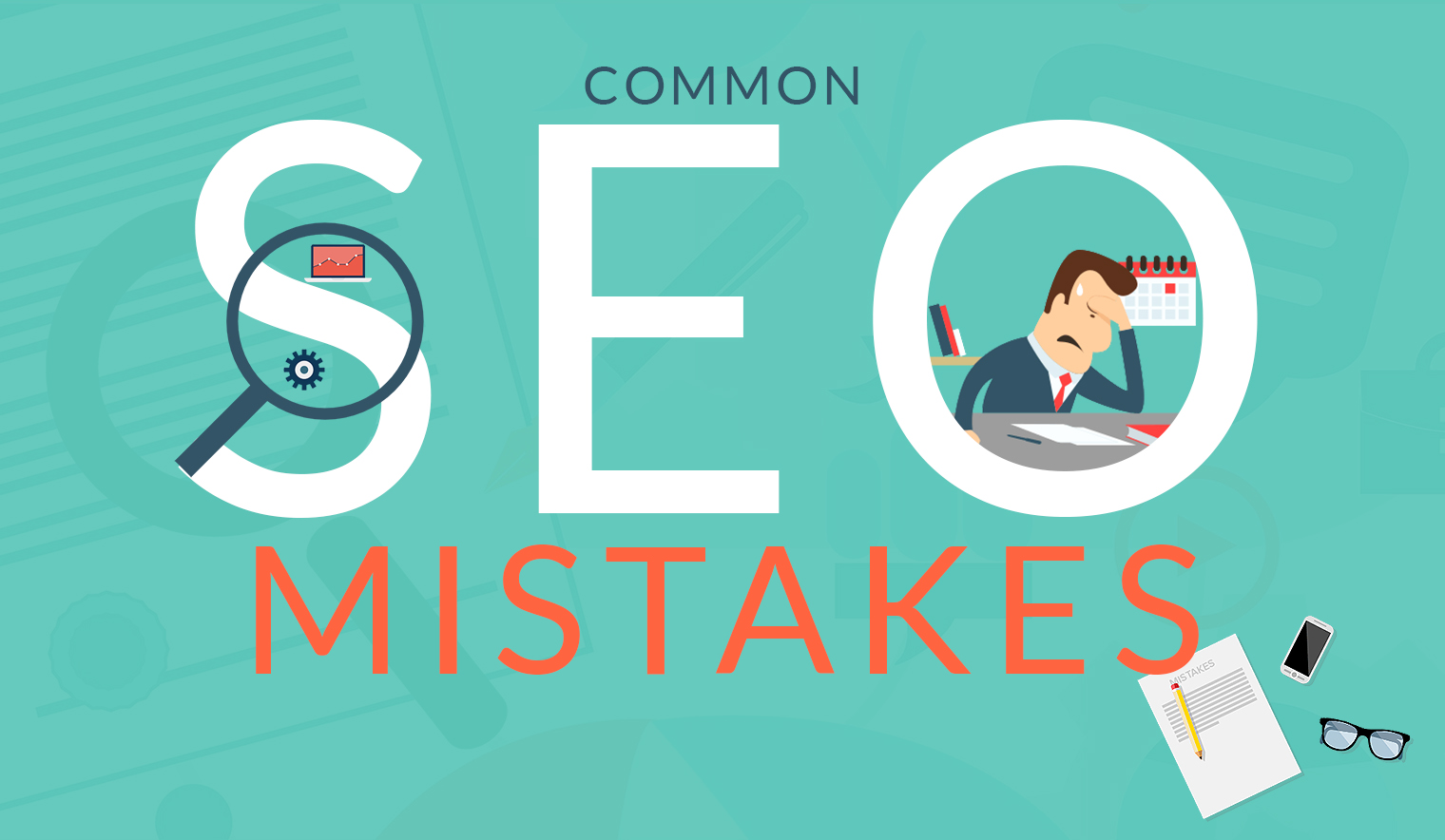 Now you might have started your blog, and you must be searching for some tips and tricks to drive traffic to your Blog using Search Engine Optimization. But, before you move towards the tricks, let us go through some common mistakes which you must avoid while optimizing your website. Over the years, the concept of SEO has gained much popularity, not only in large-scale companies but also in smaller ones. People are regularly incorporating numerous SEO tools in their website to drive more traffic and hence increase their customer base.
However, in the recent years SEO is facing a major challenge and its ability is questioned in driving traffic to the website. The reasons for this failure are innumerable, with the prime one being the lack of proper knowledge. Below we mention some of the common errors that people are making with regards to SEO –
10 Common SEO mistakes 
1

Numerous Versions of Home Page

One of the major mistakes that people make is serving a duplicate version of their home page to the web crawlers. The search engines treat these duplicate versions of the home page as duplicate content. Although most of the time the engines figure out a different version if met, why to make search engines think when you can go the other way round. To find any duplicate version of the home page click on the website logo and see whether it leads to the home page of your website i.e. www.abcd.com or an internal link such as www.abcd.com/index.php.
2

Un-Optimization of Title Tags

Almost every one of you might be familiar with the title tag. One of the most common errors that people make is labeling their title tag as 'Home' or 'Home Page'. The title tag plays an important part in the SEO and hence it has to be given utmost priority. This title tag is responsible for your page ranking and customers, or potential users see this tag in SERP while the view your listing. So in case you want your web page to be ranked as 'Home Page' go for something meaningful.
3

Duplicate Title Tags

Again you might think that it is silly that someone would have duplicate title tags on their website, but believe me, it is one of the common mistakes people make. Numerous websites of smaller companies do have the same title tag on each page. So in case you want every page to be ranked with a similar keyword try avoiding any duplicate title tags in your site.
4

Having Duplicate Content

This is one of the most difficult issues to take care of. During auditing, it is often found in sites which have been designed recently. This problem is raised in case a poor CMS system has been utilized, or SEO hasn't been incorporated during the initial architecture design of the website. One of the approaches to ensure no duplicate content is to use the Google Webmaster Tool if your XML sitemap is accurate and complete.
5

Numerous Links from Your Home Page

Having link equity is beneficial for your site. Link equity should flow like water down the channel and hence should be controlled. However, in case you end up having too many links down your site you are dumping this water into a colander. The flow would still be present, however; each link would get only a tiny share. Make sure that 'too many' links are not present from your homepage as this will result in the division of equity.
6

Un-crawl able or Un-linked site

In case, you tend to have a website through which the search engines cannot crawl or move through then you have a problem. You can find this problem by reversing the process you used for finding duplicate content. In case, you have listed 10k pages into your sitemap, and Google has indexed only 9 out of them then there is some issue. You can also use numerous crawling tools for example 'Screaming Frog' in case you do not trust your sitemap. There is also the conventional way of using 'Site:' command to see all the pages that Google has indexed.
7

Unreasonable Expectation Out of SEO

Gone are the days when you could exploit the loopholes present in the algorithms to rank your page higher. Now in case you want to get up higher on the list you need to deserve it honestly. Take a look onto your website and if you think you deserve it, then SEO will help you reach it. But in case you have a poor UI, your design is outdated, and costs are too high you need to get these things straight, and then you go for SEO. Unlike old times where you could do the SEO and generate a considerable amount of money, today you need to spend money and resources, and then you can be great at SEO.
8

Focusing on Link Quantity over Link Quality

Bloggers try to do anything and everything just to drive traffic to their website. And this is the reason they do extensive external link building on various websites from which they try to get traffic on their website. Trust me; one quality link will play a far better role in driving traffic as compared to hundreds of low-quality links. So, you should rather focus on getting relevant links from high-quality sites instead of just creating lots of irrelevant low-quality links.
9

Incorrect Keyword Selection

The most common mistake which is done unknowingly is during the selection of keywords. Keyword selection is not just a one day task. You need to surf well before you make a choice regarding the keywords you'll be using to optimize your site. Work hard and come out with the best keywords for your niche. The tool you can use is SEMRUSH TOOL. It would help you in making a right choice.
10

Improper Analysis

SEO is not just driving a massive amount of traffic; instead, it is also about the rate of conversion. It is imperative that your visitors get converted into your readers. You should make the best use of Google Analytics tool so that you get to know that what more can be done to take your blog to a level where more people get converted. Track your visitors so that you know that at what point you must focus more and put in more efforts.
What Can You Do In Respect to these Issues?
In case you are an owner of a website then it is your duty to perform some checks on your website. Learn a bit about SEO and hence check the links that your SEO team is building for you. Always try to get a second opinion. Get soft wares such as Google Webmaster, Google Analytics to help you out. Don't let all your efforts of SEO go to vain.