5 Tips to Increase Your Income From Flipkart Affiliate Program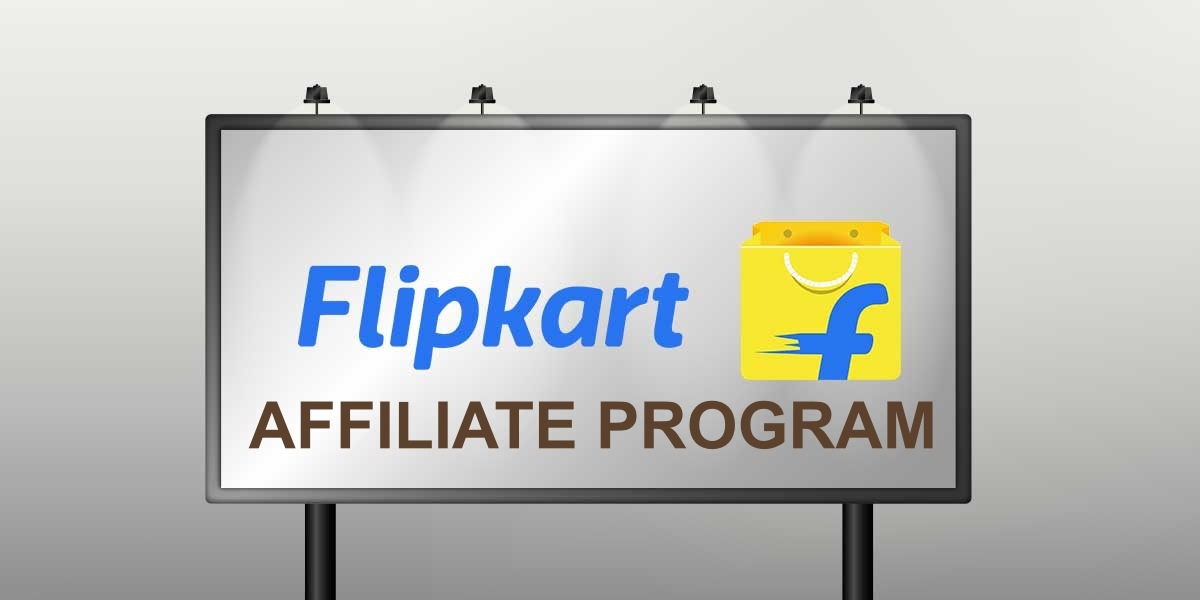 Flipkart has turned out to be one of the leading e-commerce websites in India. The company found by Sachin Bansal in the year 2007 sells everything starting from clothes to electronics, all at one single place. Most of you might have utilised this website for purchasing something or the other.
However, do you know that you can even make your living utilizing this website. YES! You heard it right; you can make money using this E-Commerce portal, and I'm now going to explain how to do that.
The method which allows you to earn money from this online portal is known as the Flipkart Affiliate Program. Becoming a Flipkart Affiliate means that you will help this e-commerce company earn more money, and you will get a commission on each sale that gets converted because of you. All you need to do is help the company get more customers or to be more precise more buyers. For each sale that you help in making, you get a percentage of the amount that Flipkart earns. Cutting the long story short, when you become a reseller of Flipkart, its products are advertised on your site, and then, whichever product is sold from your site from Flipkart, you get a commission on that product.
Who Is Eligible for this Program?
Any person who has a blog or a website can register for this program. But in case you want some decent earning out of this affiliate program, then you should have at least 1000 unique visitors each day. This means that you should have a blog that has a decent amount of incoming traffic daily.
How to Earn Using the Flipkart Affiliate Program?
There are five major steps that you need to follow to start earning money from this Affiliate program:
You need to start your blog or website on which you are going to advertise your products. However, do not just start your blog on any random topic, instead try and start a blog about the products that you will be comfortable in promoting. For example, if you are thinking of promoting protein and fitness supplements, then try and focus your blog on fitness related topics. So before starting your blog do some research work and find your interest areas. You can learn how to choose the perfect niche concerning your interests and demand in the market. I would rather say that first build a blog, and then search for products related to that niche that can be sold through your blog.
Once you have your blog ready, get it hosted using any of the hosting companies and then try to increase the traffic to your website, using various SEO optimization techniques, Social Media Marketing, and other methods of promotion.
Once you have a successfully running blog with a decent amount of traffic, (You can read about how to get traffic on your blog ) your next step is to register for the Flipkart Affiliate program. To register yourself as the Flipkart Affiliate Reseller, follow this link http://www.flipkart.com/affiliate/. This link guides you step by step towards the registration process.
Once you have registered and got the approval from Flipkart, your actual work begins. Flipkart provides you numerous banners and links of products which you can include into your articles and blogs. You need to promote various products sold on Flipkart either through product reviews or by integrating the product links in the articles you publish. Your ultimate aim is to get these products purchased by the customers. For each shopping that a person does from Flipkart after visiting the link you provided, you get the commission for every product that he buys.
Also, try to optimize the content that you publish so that more traffic is driven towards your page. Try to incorporate as many products as you can in the form of a banner, button or link depending on what looks pleasant on your website.
Recommended for you: How to write an article
How much can I earn from this program?
Numerous people have this doubt as to how much money can I make using this Flipkart Affiliate program? Now this is purely based on how much traffic does your blog drives in. In case you have a website that has a high traffic driving capacity then you can easily make 20-30 thousand per month. But that is a case only if you have high traffic on your website.
If we talk about averages, then on an average a website with a nominal amount of traffic can help you earn around Rs. 5000 per month. This may sound a little less to you but keep in mind that this is the passive income that we are talking about, an income that is being generated without doing anything. And, this is when you have just started.
When do I get paid?
Flipkart tends to pay its affiliates 30 days after the income is generated and it reaches its minimum threshold value. For example, if your earning reaches a threshold value of Rs. 1000 on September 1 then your amount will be credited to your bank account on September 31.
Some Tips to Increase Your Income via Flipkart Program
Try to find the product that matches the theme of your blog. Choosing the right product plays a very crucial role in increasing your income as it is something that users can relate too.
Again one of the important aspects is choosing the right kind of banners and posters for your website or blog. Most of the times, banners are seen successful than buttons and links, but the case is not always the same.
Try to place the banners in numerous different positions all over your blog. This will help you find the perfect CTR (Click Through Rate) value and hence will increase your income subsequently.
Again being lazy won't do any good. Therefore, try and incorporate as many new products related to your website theme as you can. Also, keep on optimizing the content you post so as to increase your website traffic continuously.
And the last and an important tip is, do not think of becoming a millionaire overnight and be patient.
Just like Flipkart Affiliate Program, there are other Affiliate Programs also, which can make you earn. Other than Affiliate Programs, you can also earn through various Ad Campaigns like Google Adsense (how to earn from google adsense).