What is SEO? Pros and Cons of SEO – BlogDuniya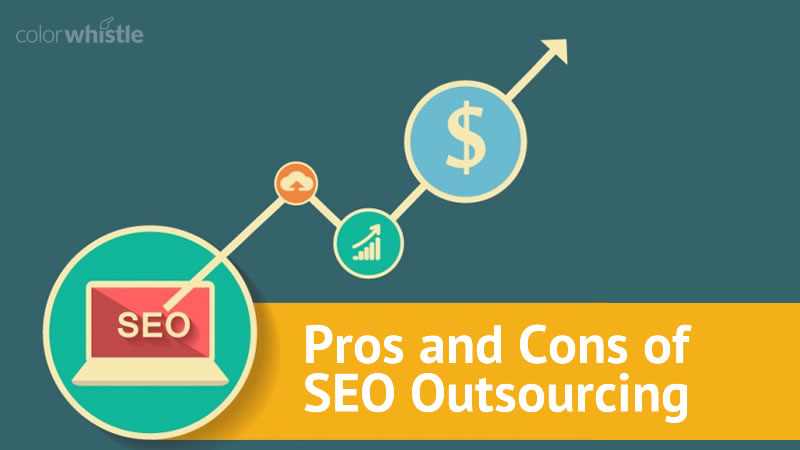 Today SEO  (Search Engine Optimization) has become one of the most important tools for bloggers, webmasters and other web professionals to position their site on the top on Google. Though SEO is not a one time job, it is a continuous process. SEO is all about optimizing a website for search engines. As all of us know that nowadays almost everything under the sun is available online and there are many people who search  for things online. So you may be interested in knowing how to actually get maximum and relevant traffic or leads which will ultimately make your business profitable and will generate revenue for you. Without getting into the exact technical process regarding SEO, let me tell you some pro's and con's of SEO
Pro's of using SEO
1
You get qualified organic traffic: Generally, the results of search engines depend on the existing demand. This means, users that get into your site from a web search engine like Google, are expecting to find a site that satisfies their expectations, which means, whatever the information they are looking for, if they find it there, the most probable is that they will become your new customer, subscriber of whatever you are looking to engage.
2
First page:  Once your site is positioned, the site will appear at the first page (although this is not completely warranted). 7 Best Ways To Increase Your Traffic On Blog
3
Independency: The price of a positioning campaign in SEO is higher than the price of a campaign in SEM –ok we agree- but once your site is positioned you will only have to pay for maintenance maybe every two months (each case is different of course).
4
Your investment is fixed: The investment is stable; it won't depend on how many number of visitors your site has.
5
Dynamic process: The searching bots (yes, the search engines) are constantly looking for new content or changes in your site. This means you have the chance to improve your strategy in a completely dynamic way according to the results you are getting.
6
It is more trustworthy than SEM. 
7
It improves the Quality Score
8
Its totally "free", I mean, you don't have to pay for clicks, your only investment is paying for people who frequently analyze the websites and making sure that it is at the first position
9
Inbound links give reputation: A strong strategy is creating attractive original content for other people so that they will link to your site. This way your site gets ranked and influenced.
10
You will become omnipresent: a good seo can easily make you appear immediately to your target customers.
11
Higher conversion rate: statistics shows that the SEO conversion rate can reach a maximum of 14.6. This conversion is higher than the conversion that you get from an email or graphic marketing.
12
The maximum time you work with SEO, the best results you will get.
13
SEO is definitively cheaper than PPC (pay per click).
Of course, if we dig deeper we will find some other fantastic qualities, but unfortunately, not everything here is milk and oats. Most of the people who initially start to work with SEO, though there are many other factors but most of them get disappointed soon because of lack of patience.
Here you have some of the Cons of SEO:
1
Waiting for results: Definitely, this is not a method for anxious people or business persons who want instant or urgent Internet fame, it is a long-term process. You can see the results in few weeks (we agree) but all will depend on many facts like competitors, keywords (Keyword Researching) etc. Normally SEO positioning takes between 4 and 6 months of daily work, but as I always say, all depends upon the scenery, everything is variable, so positioning can also take between 6 months or a year.
2
Hard to control: Reached positions at the search engines depend on constantly changing unknown algorithms and the movements of your competitor, so positioning require specialized knowledge, constant monitoring and fast answers. Because of all this, it is impossible to guarantee the position or volume or clicks that you may receive.
3
Constant inversion: I am sure you don't want to give an advantage to your competitor. The hard job is not to get on the top, rather it is to stay there. If you want to keep your site positioned on the top, you will require a constant investment, learning, content generation etc. etc.
4
There is more than Google: You can´t think only in search engines, the big alternative for search engines are the social networks where people opinions and recommendations are as important as the first page results on Google.
5
You cannot measure everything: You can measure almost everything, but not everything. Google filters a part of the traffic generated from the sites. It doesn't show 100% of what is happening with users.
6
Generating unique content in a continuous way sometimes involves a lot of hard work. Read More How To Write a Blog Post
7
Penalties: Google is constantly uploading actualizations containing penalties against wrong SEO practices like hiding text, creating different links with the same content, creating "link farms", tricky re-directions or spam comments on blogs. So you need to be updated with SEO practices constantly.
You must know that SEO is one of the most effective and profitable marketing strategies. By using SEO you can get a very high rate of ROI (Return Over Investment). The main advantage is based in the possibility of attracting qualified public or organic traffic in an affordable way. However, like all strategies, it too has its disadvantages, but it shouldn't deter you from using SEO as an effective tool for placing your website on the first page of search engines.
Follow the following advice to obtain better results with SEO:
 Quality content should be regularly uploaded

Duplicated content should be strictly avoided

Improve the loading time of your site

Use only friendly websites
Keep the site optimized

Publish periodically

Improve images.

Improve design
And keep "white hat", if you don't want to be penalized and don't want to disappear suddenly from the search engines. Remember Google is smarter than you are. If you'll try to be smarter then all the hard work you did in the last few months will be sent to trash and everything will go in vain. All the Best..!!