Best Way to Make Money Using Fiverr and SeoClerks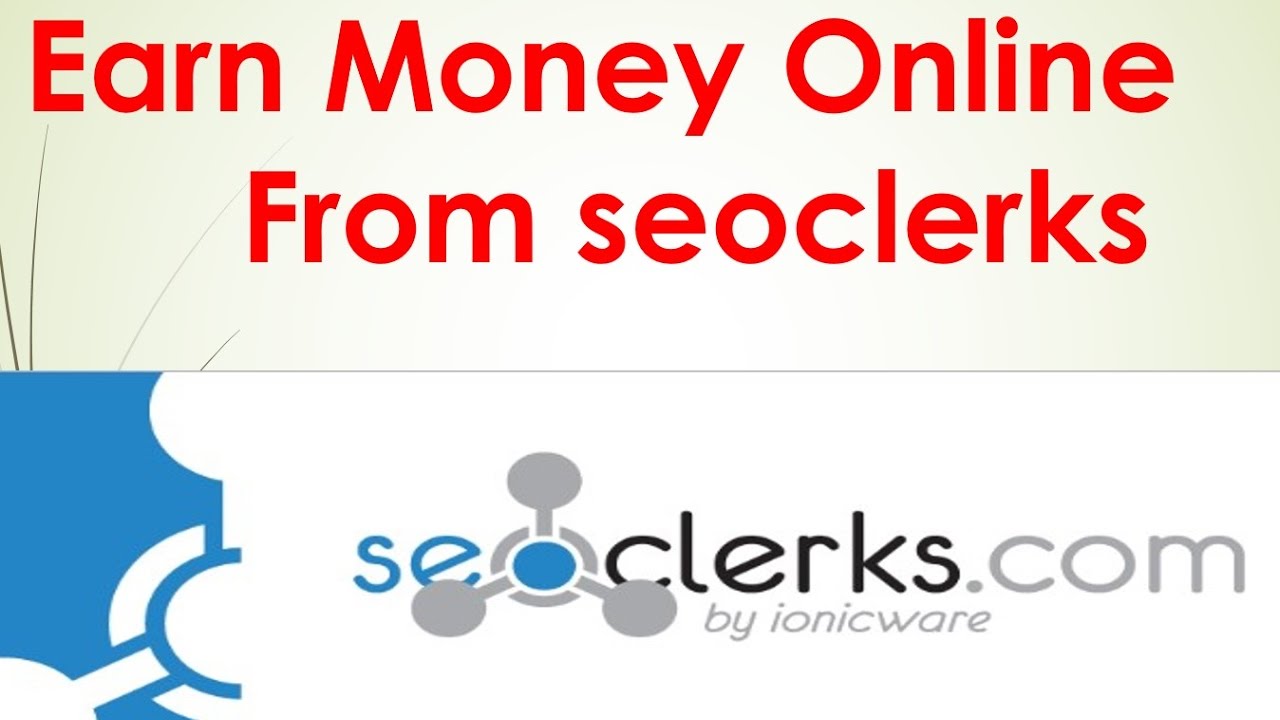 Making money online has become one of the favorite trends that most of the people are going for. And why wouldn't they? There isn't any harm earning some extra income by doing something apart from your regular jobs. There are two very popular websites that provide you with an opportunity to earn money by doing something sitting at your home. These are Fivver and SEOclerks. While Fiverr provides you with an opportunity to make money by doing tasks such as video editing and content writing, SEOclerks helps you earn money by providing services related to SEO.
Let's try and understand one by one how you can make money online by using these websites.
Two Best Ways To Make Money Online By – Fiverr and SeoClerks
Making Money Using Fiverr
In case you are new to Fiverr then here are the steps that you need to follow to start making some money:
The first and the foremost step is to create an account on Fiverr.
Once done, your next step is to browse through the site and see the possible services that you might be able to offer to clients.
Buy a $5 gig from somebody. This is an imperative step to initiate with, as this will help you get an idea so as how the complete process of purchasing and reviewing works. Like amazon (Make Money by Amazon), here also, you get stars as a seller. The number of stars or rating is given according to your work which determines your quality and reliability.
After seeing and reviewing the purchases now, it is the time to start offering your gig. For the setup stage you'll require a decent photograph, and you should also try and incorporate a video which will help your customers know what you are putting forth. Gigs which have a video attached to it tend to make more money. The video need not to be made professionally; rather you can directly make it with your phone and later edit it using some video editing software.
Try and include keywords which more people will search for. For example, in case you are offering content writing services then something such as " I will offer SEO optimized content" will work just fine. Try and incorporate catchphrases in the title, however, do not over utilize it.
Finally, the last step is to publish your gig and wait for purchases of your gig.
Making Money from SeoClerks
SeoClerks is also an online marketplace that lets you sell your services similar to Fivver. However, unlike Fiverr, SeoClerks is more inclined towards serving gigs related to Search Engine optimization or online marketing. You can serve any of your services which are related to SEO or online marketing such as increasing Facebook likes, or twitter followers, etc.
Registering on SeoClerks:
Visit the SeoClerks signup page and click the join button provided on the top
You will then be popped up with a page where you would be required to enter your skill set. Enter the skill set that you possess such as SEO, CSS, and Design, etc.
Once done, you will be sent an activation mail on the registered Email id. So click on the link sent and your account will be activated.
After this step, log in to your SeoClerks account and click on "Seller" button and after this click on 'Create a Service.'
Once done then a pop-up page will open where you will be required to enter your gig details. Enter the details of the service you are offering and attach a picture along with it.
Once done, click on 'Submit' option and your gig will then be available on the 'SeoClerks' site and you will be notified if anyone purchases your services via E-mail.
Promotion of Your Gig
Once you have published your gig on Fiverr or SeoClerks, the work does not stop here. It is now when the real work starts. It is the time to make your gig popular and well known, for this try to share it on social media, spread words among your friends or adopt any other method for publicity. Higher the purchases you get, higher is your rank on these sites. You can also list your gig onto numerous social bookmarking platforms such as Reddit etc. Without promotion it is very rare to get good number of clients and hence very difficult to make good income.
On Fiverr each day you can see numerous people making numerous requests to find great sellers. These people can be reached out by going to 'My Sales' tab and then clicking on 'Buyer's Request'. Make sure to respond to people whose request matches your Gig.
Fiverr and SeoClerks Ranks
There are three ranks that Fiverr offers to its sellers these are Level One, Level two and top rated sellers. These ranks are provided to the seller who successfully fulfils the Fiverr requirements. In case, your level is higher than the other seller, then more people will contact you and hence, your sales level will get a hike.
In case of SeoClerks, four levels are provided by the company these are Level one, level two, level three and level X. Level X being the highest level gives you max number of benefits and maximum chances of generating a handsome income.
Some Tips from the Top Rated Sellers on these Sites
Everyone has the dream of achieving the top rated seller tag on Fiverr. So here are some tips that you can utilise to become one of the top rated sellers:
Try and deliver the work to your clients in time. Clients will rate you after you complete their task. So, if you will complete their tasks in time, they will evaluate you better and hence your rating would improve.
Try and over deliver. A person gets satisfied when you give him the results as he expected and as he wanted. But, if you will give them something above their expectations, they will not only be satisfied but also contented. They would be happier and would prefer you over others for tasks related to your field. This is what we technically call as – Customer Retention.
Always try and improve your Gig descriptions to improve the conversion rates. It is the most important tip, as satisfaction is the second move. You will be able to satisfy a customer after you get one. So, focus on attractive Gig descriptions so that you can get quality clients.
Try and offer clients opinions with regards to what will work best for them. Clients just love this thing. They will love it if you make them feel that their business is not less than yours for you. Suggest them with ideas which will work best for them so as to get excellent results.
Don't go too heavy on a bad review; it is common to get a few bad reviews. Remember, every coin has two faces. If some people like you, some will dislike you too. It is not possible to satisfy every customer. So be audacious to face some troublesome clients.
Stay to the point with your Gig description.
Treat small orders as well as bulk orders with the same level of professionalism as you never know, what might turn out from those small orders.
You can also offer 24 hours delivery of services in the beginning to engage in more customers. Using this will help you in gaining the attention of the customers who are in urgent need of your services.
So, start with these tips, and these tips will help you with the above-mentioned Money Making Programs.