9 Tips to Select The Perfect WordPress Theme For Your Blog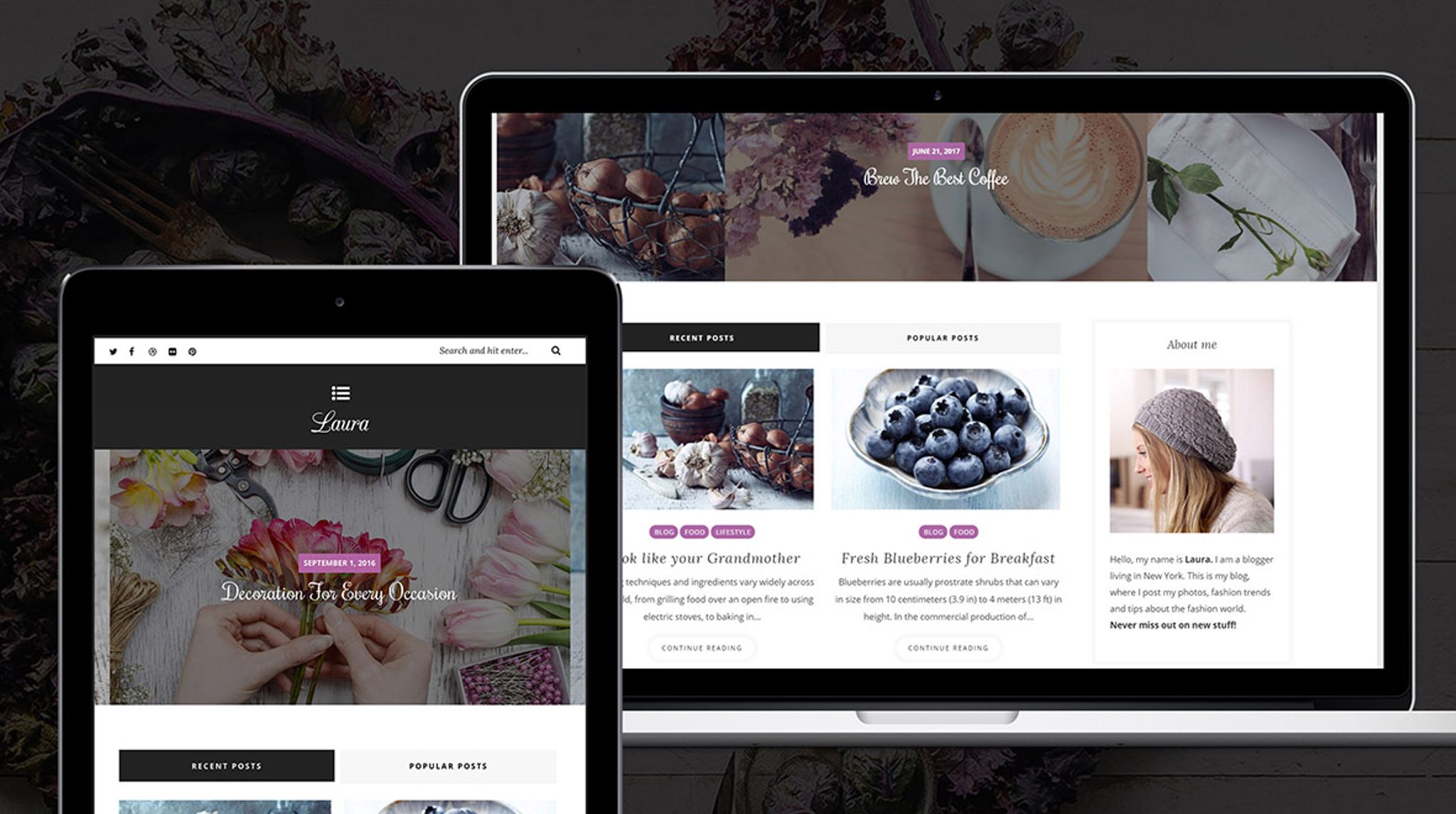 Now, you must be done with choosing a perfect niche for your blog and selecting the most appropriate Domain Name and Web Hosting. Choosing WordPress to build a blog is a great decision, but you might be confused in picking up an exquisite as well as a user-friendly WP theme for your blog.
Most people are normally confused when it comes to choosing the perfect theme for their website. You have plenty of innumerable options when it comes to choosing amongst the free and the paid themes. Before we go further, one thing we need to understand and keep in mind is that there is a difference between a beautiful looking theme and a user-friendly theme. The time has gone when a pretty theme used to be enough. Now it's not about a good theme, rather it is all about a user-friendly theme.
Don't Miss: Why to choose WordPress over other CMS
So here we go.
Why should you choose a Theme Carefully?
There are a number of themes available in the market from which you can choose and each has its own pros and cons. For example, if you are starting a blog on education then you should choose a theme that will increase the readability of users. There are themes which possess customization issues and in case you want to add in any feature, the website won't allow you to do the same. There are some websites that are very nice to look at but once you utilise the same you won't be able to get optimum load speed and as a result, your traffic would deviate.
As it is rightly said, "All that glitters is not gold", therefore, keep in mind the following things before choosing the perfect theme for your web portal:
1

Go for a Simple theme

Numerous things come with different outlines, colours, and designs and are very appealing. However, there are very few instances when you require all those animation and effect. While creating your blog or website you should choose a theme that demonstrates your actual goal. Don't overcomplicate the design of the site as it tends to confuse your visitors.

If a theme is superb in appearance with lots of effects present in it, but the users are not able to find the information they were looking for, then the designed site is of no use. So basically, you need to focus on the fact that the theme you choose is easy for your readers to navigate and is simple enough that makes reading comfy.
2

Having a Responsive Site is Not an Option Anymore

Apart from the home computers or laptops, a decent amount of traffic is produced with the help of devices such as smartphones. Nowadays, people surf the net from their phones rather than opening their laptops every now and then. Depending on the theme of your blog or website the ratio of the people using the net on laptops to those people using internet on phones may even increase to 50%.  According to Google, a mobile friendly website tends to attract 70% more audience.

Although the themes offered on Word Press are mobile friendly, there are certain themes in which the width layout is fixed, and hence, they are not mobile responsive.
3

Verify Browser Compatibility

As your visitors vary so are the browsers they use. Your blog or website may work just fine on a particular browser, but might appear broken in others is a flaw which should not be made at all. So to prevent any such happening it is recommended to check the functionality of your blog or website with numerous browsers.

Although most of the theme developers check the theme rigorously with numerous browsers but it never harms to check cross browser compatibility.
4

Make Sure That Your Theme Supports Numerous Plug Ins

The main advantage or let's say the strength of a template comes in from the plug-ins it supports. While there are numerous plug-ins available in the market, you should make sure that your theme supports most of them.

In case you are feeling any issue with the working of any of the plug-ins, it's advisable to contact the theme developer and get the issue resolved.
5

Ensure your Blog or Site is Multilingual

You may be creating your website in English as of now, but as your visitor base increases, you might need to convert your page to Chinese or French. Therefore, make sure that the theme that you choose supports multilingual plug-ins and can easily be switched from one language to others.

Don't Miss: 40 Best WordPress Plugins You should know
6

Make Sure the theme you purchase comes with a pre-installed Page Builder

Page Builders as the name suggests are the plug-ins that provide you with the features responsible for designing a layout of the page. It possesses as a simple drag and drop interface and comes pre-fitted in numerous themes. Although mostly used by the developers, these page builders are of great use when you require switching in the theme.

Try and get a theme with the latest version of page builder and or you can get these page builders separately as well.
7

Check the theme you choose has good support options

With numerous Word Press themes available in the market, be sure to choose the one which has good support. Many free theme developers provide support options to the customers in case they face any issues, but there are other themes with little or no support.

Therefore, in case you mess up a particular theme, you would require a third party to solve the issue even if they are the tiniest ones. So, try and go for themes which tend to provide excellent support to their customers and are easy to handle and use.
8

Choose the ones which are SEO Friendly

You might think what role does a theme play in SEO. Trust me, it does. RatherI would say that the theme you pick, play a very crucial role in deciding your overall rank in the search engines. A theme may look very pleasing from the outside but might generate a poor HTML code and thereby affect your ranking.

So I would advise you to go for the themes which are SEO friendly and tend to help you gain ranking on Google Index especially. For this, you can check your HTML code on tools provided over the internet. Also, most of the developers mention whether their themes are optimised or not.
9

Check the Reviews and Ratings

The last parameter to consider while selecting a WordPress theme is the rating and reviews provided by the previous users.  In the case of themes which are available free of cost, the rating is available just below the download button. Clicking on the rating you will be able to see the reviews of numerous users.

Conclusively, before settling on any theme make sure that you have a clear image of what you want and what you can handle. Don't just decide upon a theme based on its appearance, rather test it on the parameters mentioned above and especially the load time and SEO levels, as these are the prime factors which will drive in traffic. Go for the one that meets your requirement the best and tends to attract your visitors the most. Keep the above points in mind and choose the best theme for your blog or website.