The Best Tools for SEO Analysis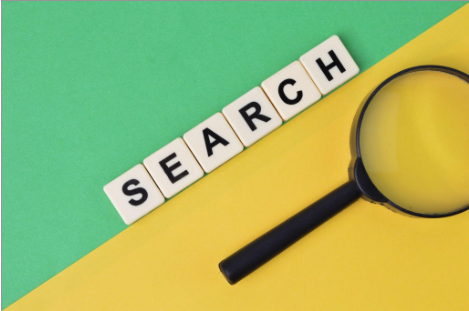 Search engine optimisation (SEO) is a never-ending spiders web of terminology, right and wrong strategies and a truckload of tasks to keep on top of. There's no denying that SEO can be an intimidating process to be a part of for beginners and even seasoned veterans. Thankfully you can make your SEO work a stress-free experience by using some of the best tools for SEO analysis.
Not sure where to start? We've put together a handy list of the essential SEO tools to make you a marketing pro in no time.
Google Search Console
Some of the best SEO tools are completely free. Google Search Console is an absolutely essential tool for SEO that comes at no extra cost to yourself. The platform allows you to monitor and report on your website's visibility in Google's SERPs. It's super simple to set your website up and even allows for multiple sites to be monitored at once.
Once you're set up you have access to a ton of useful reports that can help optimise your site:
Coverage: Here you can find crawl errors that are affecting your site. From 404 errors, broken links, HTML issues and more this feature will be able to catch the biggest issues and provide you with information on how to resolve them.
Performance: This report shows you the queries that your pages are ranking for, how many clicks each page is getting as well as the devices that users are visiting your site on. Any SEO marketer can't do without this report, it tells you exactly how your pages are ranking in Google's search engine.
Mobile Usability: Similar to the Coverage report, this will tell you what issues are affecting the mobile version of your website. Google predominantly uses the mobile version of your site first for indexing and ranking so this is a report you need to pay close attention to when fixing crawl errors.
With additional tools like the Mobile-Friendly Test and the Rich Results Test, there are plenty of extremely useful free tools that Google provides. Using them all alongside Google Search Console is a strategy for success in the SEO world.
Semrush
If you're willing to pay the subscription, Semrush offers an easy way to take control of your holistic SEO strategy. In the simplest terms, you could work solely off of the Semrush dashboard and manage every aspect there is to SEO. This alone makes it one of the best tools for SEO analysis.
The SEO toolkit comes with some extremely resourceful tools, many similar to Google Search Console while others are unique to this platform:
Keyword Magic Tool: This tool helps you search for the perfect keywords for your SEO page strategy. You can analyse what search terms have the most searches per month, the user's search intent as well as the difficulty of ranking for that chosen keyword.
SEO Writing Assistant: Writing content is a lynchpin of SEO and Semrush's Writing Assistant makes optimising blogs and page copy a breeze. All you do is put your keywords and the tool will give you recommendations for additional related keywords and the overall readability of your text. You get an overall score out of ten to track how well your content is optimised.
Backlink Audit: Having trustworthy and safe backlinks to your site is essential and this tool ensures you have complete control over where your site is being linked from. The tool provides you with an audit you can manually choose what links you want to remove and the ones you want to whitelist. With its simple integration with Google Search Console, you can export your disavowed backlinks to Google's disavow tool to make sure your backlink profile is ship-shape!
Everyday SEO tasks are made so simple with Semrush's incredibly powerful tools. If you have the budget for the subscription for you and your colleagues, it's more than worth the investment.
Moz Bar
Moz Pro is an excellent paid SEO platform that offers many of the same quality tools you can find in both Semrush and Google Search Console. However, the more unique tool is the Moz Bar. This is a free web browser extension that gives you live link metrics of any page you're currently on. This is especially useful when reviewing backlinks to see how trustworthy a website is or even to check the health of your own site.
The Moz Bar gives you three main analysis categories for you to review when you're on any page:
Page Analysis: This is identified by the magnifying glass and page icon which gives you a navigation bar with a ton of useful information for SEO. The On-Page Elements section lets you check a page's meta descriptions and titles while the Markup is handy for checking structured data like Open Graph Protocol and Twitter Cards are set up properly.
Highlight Links: Indicated by the pencil icon, this tool lets you highlight every link on a page. You can even differentiate from external, internal as well as This little feature comes in really handy when you're checking your backlinks.
Page Optimisation: While this is a paid-for feature, it can come in handy if you can spare the extra cash. This feature allows you to enter a keyword and Moz Bar will give you a wide selection of suggestions to optimise the page you're on for that keyword.
Screaming Frog
If you're looking to get a bit more technical and really fix your SEO issues, Screaming Frog is a program that allows you to get into the nitty-gritty of your entire website. The main feature of the program you'll want to be using is the SEO spider that crawls your website and presents you with an incredibly in-depth technical site audit. It's for this reason that many people cite Screaming Frog as one of the best tools for SEO analysis
It's so in-depth that it can seem intimidating at first. We'll run you through some features and handy tips you'll want to be using for this program:
Connect Google Analytics and Search Console: You'll be working with tons of SEO tools and it's always best when they work together. Screaming Frog allows you to pull data from both Google Analytics and Search Console to be analysed for your crawl. This helps to compare data across your tools as well as make it all the more convenient to import URLs to crawl across each of your chosen tools.
Export URL List: You can manually upload URLs to be crawled on Screaming Frog. This is all well and good but if you go to export the results, they won't automatically export in the order they were uploaded. Instead, Screaming Frog will export the URLs in the order the program crawled the pages. To make sure you get your results in the order they were uploaded hit the 'Export' button instead of the 'Start' button at the top of the program page.
Switch to Database Storage Mode: Screaming Frog usesyour RAM to store its data which allows it to crawl URLs in such a fast pace. However this can get slow when you're crawling an especially large website. To solve this change your Storage Mode from 'Memory Storage' to 'Database Storage'. This will store as much data as it can on the RAM and switch to your computer's internal storage for the rest. A handy tip if you have a website with millions of URLs!
Author Bio:
James Sayers has a passion for writing on media such as music, film and video games. He works at Tillison Consulting as an SEO Campaign Manager working on blog content and SEO improvements for clients.