3 Important Factors For Choosing Best WordPress Hosting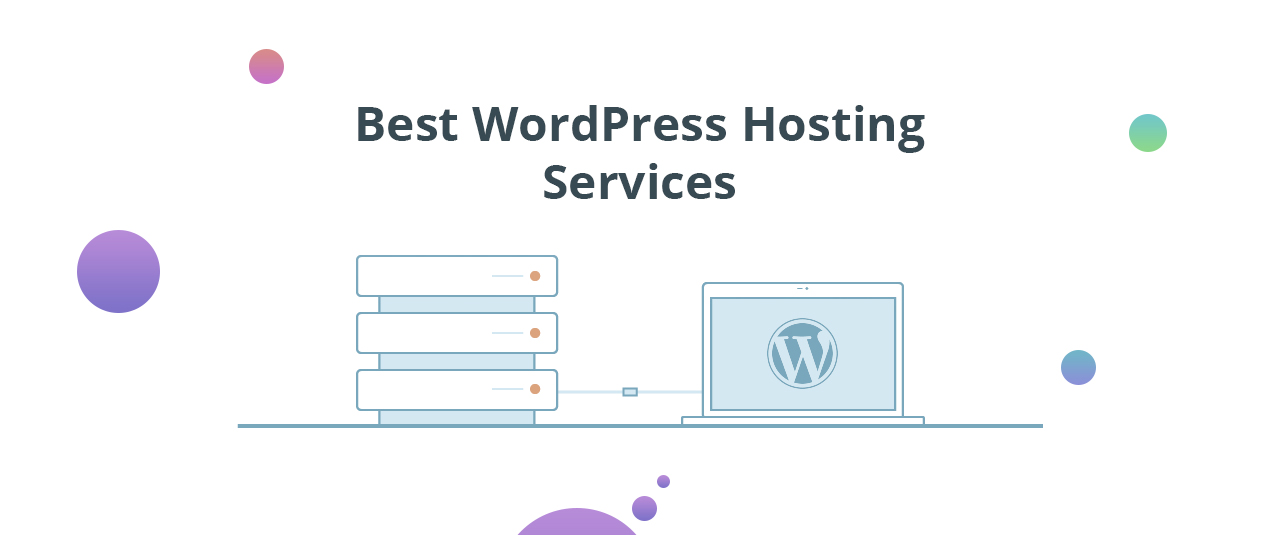 Are you thinking about launching your WordPress channel? If yes, then you might probably have numerous things going in your mind. You might require a great domain name, plugins, an eye capturing the theme and the most important the WordPress hosting service.
You need to think about numerous parameters before settling on to a hosting provider. You would not want your website to face any issues as it would be bad for business. You would not want your website to be prone to hacking and other threats just because your service provider wasn't so much concerned with regards to your security.
Today we uncover some of the things that you need to keep in your mind before settling on a choice of WordPress host. The hosting will ensure that you get best of the services and release your site with a bang.
Don't Miss: How To and Where To Buy Cheap Domains For Your Blog
How do you choose the Best Host?
Word Press requires minimal requirements, and you just need to have the latest version of My SQL, PHP, Apache a bit of a disk space, and you are ready to go. Before you start searching for a web host, you need to make a list of things that you would require for your business. Ask yourself:
How many sites would you host?
Does your web host support or provide any web scripts other than Word Press?
Is the disk Space offered sufficient for your use?
Would scaling to a higher package be an issue in case you reach a tipping point?
Have a solid business strategy in front of you before settling on the features that you would require in your business. Once you have finalised the business plan then only decide upon the components that you would need; one that would meet all you requirements.
Keep in mind that not each Word Press host is a good fit for your business, regardless of the features that they offer. For example, a shared hosting is sufficient for a personal blog, whereas a magazine company that draws millions of traffic would require managed hosting.
Don't Miss: How To Choose The Perfect Niche For Your Blog
3 Important Factors to Keep In Mind For Choosing Best WordPress Hostings
Although you might have got an idea about choosing the best host, there are three things that you need to consider while settling on any choice:
1

Backup Plan and Customer Support

Whether you select any web hosting, you need to make sure that they provide a good customer support. During the initial phase of setting up your business, you will need to call your service provider many times. This one thing is inevitable. You cannot just leave this parameter as you will require your host to help you in times when your site goes down, or you have an overflow of traffic. Whatever web host you settle on make sure that they have a quick and responsive customer support. Determine that whether they can solve your issue in time or do they take ages to solve even the thinnest issues.

One more thing to take into consideration is what backup plan they offer. This can be one of the critical aspects to consider as you wouldn't want all your data to be lost just as your site goes down or there is some error.
2

Price

Many people get sucked into the trap of web hosting companies that tend to offer 'unlimited' plans, with unlimited bandwidth and unlimited disk space. We would caution you to stay away from such web hosting provider as they tend to give you a congested shared hosting plan with benefits that don't even last for a year. Provided you have the list of features you require you can compare them with the cost of hosting. Spending a 100$ per month for hosting a personal blog without any revenue would be a foolish choice, but you also cannot expect added security and data backup in a plan worth 2$ a month. Keeping your budget under control, you can start small by taking a shared hosting plan from reputable hosting companies such as Blue Host. Then you can gradually expand as your business grows and go for a managed hosting which is considered as the best choice.
3

Types of Hosting

Now before settling on the hosting, you need to know what the difference between various hosting types is. There are primarily 4 types of word press web hosting:
The most widely recognized and least expensive of all hosting type, this type of hosting includes many websites being hosted on a single server. Ordinarily, the costs will drop to as low as $3 bucks a month because the total expense of the server is shared amongst you and the other owners. Also, be mindful that the initial cost might be small but over the time these expenses tend to see a rapid increase. Therefore, you keep yourself prepared regarding this. Companies offering this hosting include Blue Host, Dream Host, Go Daddy, etc.
VPS refers to Virtual Private Server and is a hosting type in which you get your virtual server. This kind of hosting makes use of cloud technology, and there are some servers hosted virtually from a single computer. In this type of hosting, you would never share your resources with anyone therefore there would be an increase in speed and you can get added applications and privilege. The cost of such hosting lies in between 20$-60$ per month. Companies offering this hosting include Blue Host, Dream Host, Go Daddy, etc.
Dedicated hosting refers to the hosting where you have the computer server all to yourself including the hardware. This is one of the most powerful hostings as here the computer hosts only one server i.e. your server. This type of hosting is particularly beneficial for large companies with extensive requirements. Most companies tend to use a hybrid of VPS and physical hosting which turns to offers even more powerful features. The cost of this type of hosting is general $100-$200 depending upon the features requested. Companies offering this hosting include Blue Host, Dream Host, Go Daddy, etc.
Managed WordPress Hosting:
This is one of the most popular Web hostings for the WordPress users. This is because the companies which provide these types of hosting tend to deal with WordPress script only and do not work in any other domain. You get numerous added benefits and features for about $30 per month which is the industry average. Companies offering this hosting include WPEngine, Pressable, etc.
Let Us Conclude:
Choosing the perfect plan and web host for your word press isn't as tough as it seems. You just need to get a list of features you require and determine the maximum amount that you can pay for the same. You don't need to spend A lot of money to get the essential benefits; you can start small and then upgrade to a better plan if and when needed.