Attract New Readers and Keep Them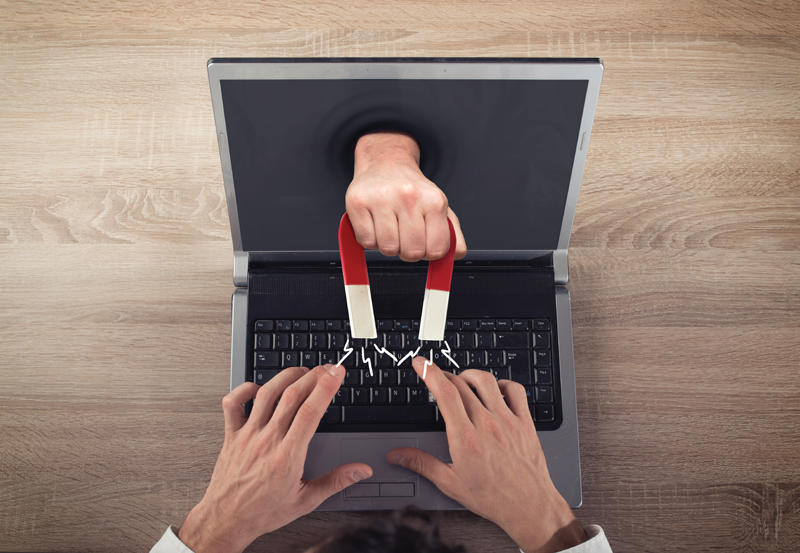 Attract new readers and convert them into your regular visitors
Do you want to get more and more visitors on your website and are you really craving to do so? Do you want to attract new readers on your blog and want to keep them?
In that case, the caution which I would advise you to keep in mind is that it is not about the number of visitors you get but it's all about the number of visitors who are getting converted into regular readers of your blog. It is not at all easy to increase the number of visitors on your website but it is even more difficult to upsurge the number of readers on your website. So you really need to work hard to attract new readers and then to make them a regular reader of your blog.
So, on what I actually want to focus is that attaining more readers helps in raising the traffic so one must emphasize on increasing the number of readers than the number of visitors.
The Foremost Tip to attract new readers on your website
One of the basic ways of converting the visitors into readers is to work on a niche site. Niche site simply means a site which is created on a particular topic. Rather than uploading each and everything belonging to a number of topics, a blogger must concentrate on a single particular topic. It attracts your visitors towards your site. Not only this, but search engines also give more prominence to such sites. After getting a decent traffic on your site, start giving the option of subscription to your visitors for better connectivity of your clients with your site. This will attract new readers on your blog a
Now let's move on to the guidelines which if followed will definitely increase the number of visitors in your blog.
Before starting one thing which should also be kept in mind is, though Search Engine Optimization plays a major role in making a blog successful, but impressive writing is also equally important so that your visitors enjoy reading your blog and visit it regularly.
GUIDELINES TO BE FOLLOWED:
1

Communicative language:
Your articles must be such that your readers should not feel that they are reading text, rather they must feel like the screen is talking to them. Your article should be so amazingly written such that they enjoy reading and it should be a fun for them. This matters a lot when you want to attract new readers and get your visitors on your blog again and again.
2

Blog Commenting:
You must have already guessed from the name that what you actually have to do. Yes, your guess is absolutely correct. You need to make yourself and your blog a brand, branding is extensively important. When I'm using the word branding, I'm not pointing towards the design or logo of your blog, rather I'm talking about the marketing of your blog. The easiest way of branding your blog is by commenting on other blogs which will give your blog recognition and definitely it's a way to get referral traffic. You can read more about blog commenting here.
Blog commenting is a game play but it is very important that your comment must be like out of the box. Also, participate as more as possible in the comments of the top blogs belonging to your niche. Your comments must represent your image and the level of knowledge you hold. They should show your personality and must make you noticeable.
3

Use Social Media for more Traffic:
Another way to attract new readers and bring a large number of regular traffic on your website is Social Media. Social media is a place where there are millions of people connected with each other. Once you start promoting your article on social media, you'll get some readers who may also be interested in your blog niche.
The icing on the cake will be when your readers will share your post further. This will get your site more and more readers. Keep updating your posts; keep them evergreen, so that your readers do not lose interest.
4

Assimilate Subscription Option:
Do provide your readers with the option of subscription to avail them the excellent service of getting the latest articles of your blog directly into their inbox. This attracts people and they will subscribe to your blog. Keep your subscription box at a place where it is easily and clearly visible. This is one of the best ways to attract new readers and convert your visitors into your regular readers by providing them with your subscription.
5

Blog Layout and Design:
Have you heard the phrase that "First impression is the last impression". You must have definitely heard this. So obviously you need to have a phenomenon layout or design of your blog. When a person opens a website; all right, let's consider you in the example. When you open a website and you find it difficult to navigate, reading on that layout also does not appeal you, will you stay on that website for longer? Your answer is NO. Make your blog user friendly so that it attracts new readers. Place different elements like Advertisements from which you make money on proper positions so that your readers find it neat and clean.
Summarizing it, if you wish to attract new readers and make them regular on your website then – Provide your readers with a decent layout, write quality content which they enjoy reading and reading you posts become their hobby, promote your blog on social media and by commenting on top blogs relating to your niche. Also, avail the facility of subscription so that your readers are always updated with your latest posts. All these points will definitely help you to attract new readers and you'll monetize online better and better.
Thank you for reading 🙂 🙂