How To Make Money With Clickbank Affiliate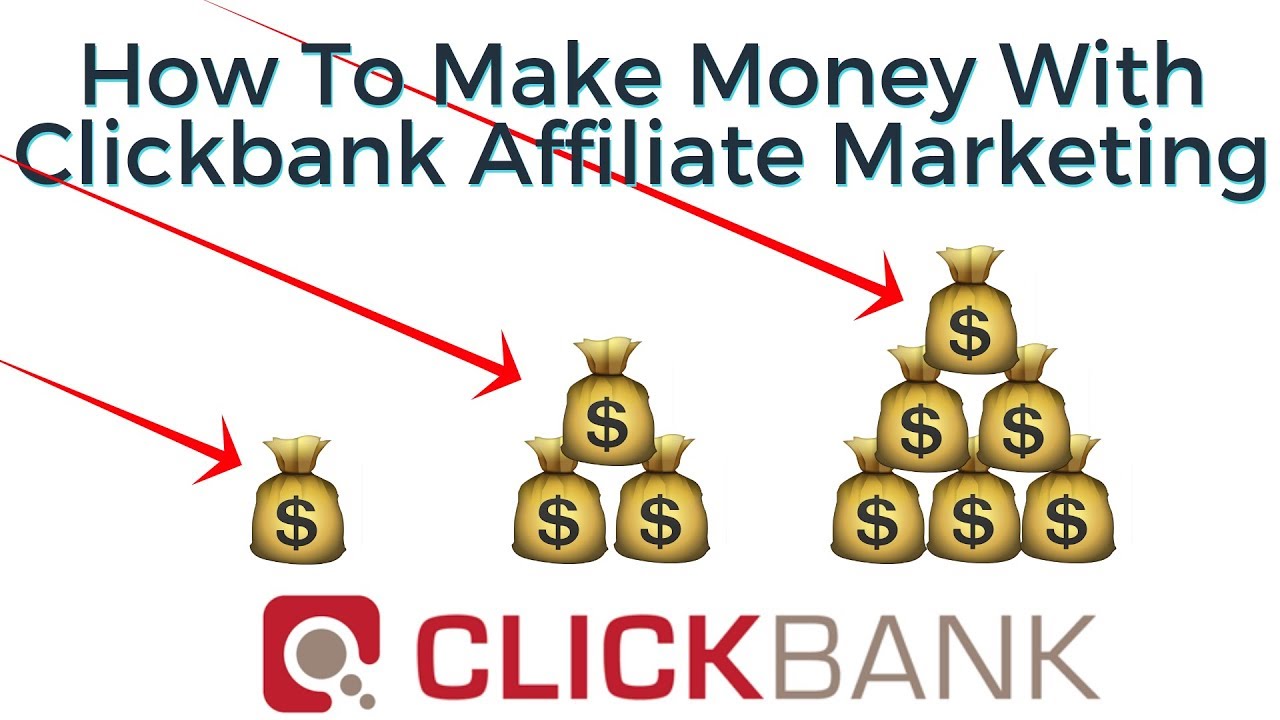 While most of you would think ClickBank as yet another affiliate network, it is more than just that. It is a platform where both the manufacturers and the affiliates can make money without the utilization of huge paper works.
From the affiliate point of view, this program is fairly simple, and anyone can enrol in the same, create his unique affiliate links for numerous products listed on the site and start pushing traffic. You will see all that you earn in real time mode.
From a producer or manufacturer point of view, it provides them an e-commerce platform where the product owners just need to add their products and rest will be handled in by the ClickBank owners. They will manage all the technical stuff for you and choose the affiliate program for it.
However, keep in mind that for these services ClickBank will take 1 dollar plus 7.5% of your total sales. This might be a good option for small-scale sellers, however, once you start making enough profit you would want to step out of this system.
Working as an Affiliate
The best approach to make most out of ClickBank is to work as an affiliate.  However, this task is not as simple as you think. You need to do some initial research, select best products and promote them sufficiently to make a decent amount of money.
Some other Affiliate program to earn more money
To start earning through ClickBank you need to follow 2 major steps:
1

Choose the Best Product

Before you begin your work as an affiliate, you need to do some research just as you perform keywords research in SEO. Until you get the best product to promote all your promoting skills are of no use. There isn't any benefit of promoting or pushing traffic to a page of a product that doesn't sell. Therefore, first choose wisely which products to promote.

Also, try to be a bit practical in your choice and think that which product will drive more traffic. Instead of choosing a wedding product, go for a fitness supplement as it is what more people will buy. A wedding product might provide you with a tight income, but you won't be able to scale up as high as you can with a weight loss product.

Once done the next step in your money making venture is to start building affiliate links. Also, try and maintain a tracking ID with each of the affiliate links that you generate. In this way, you will be able to keep track so as from where the maximum of your income or traffic is coming. Once done with this process the next step is gradually building traffic.
2

Driving or Building Traffic

What do you mean by building traffic? Simply, it is exposing your products to the right audience and hence making them purchase the same. There are numerous methods of driving in traffic and building audience. These methods include-

Recommended For you: 7 Ways To Increase your website traffic

Although there are many other methods of promotion the best way is to own a Blog or a Website, where you can paste links or banners. This is the best way to increase your income significantly, as you will know who are your target audiences and what all they like. Hence, in case you own a page related to fitness, then promoting a product related to supplements would be a smart choice.

Read More: Which CMS is Suitable For Your Website
Adopt Social Media and E-Mail Marketing
Don't be disappointed if you don't have your website or blog to start with making money with ClickBank. You can even promote the products through social media marketing and E-mail marketing. Just include the links and the banners in the E-mail of the products that you are trying to promote. In case you have a huge number of followers on Twitter, Facebook, etc. then you can utilise your popularity to drive traffic to the website.
Building a Subscribers' List
This is one of the effective methods that numerous people are utilising. You should build your own subscribers' lists and send them regular updates with regards to the products launched on ClickBank.
However, try and focus on one concept only and do not over complicate the things. Adopt the method you are most comfortable with.
Increasing Your Conversion Rate
Now this is the step where most of the people tend to lag. As I have mentioned in my previous articles, driving traffic is one thing but converting that traffic into readers is another. If you are successfully able to turn the traffic into your buyers/readers, then you can make massive amounts of income. To do so, you need to have the mentality of 'Value before Sales'. You need to gain the confidence of the visitors and show them why they should trust you and buy a particular product. Pre-sales is very much important for generating a decent income.
The best way to increase the conversion rate is to gain more confidence, which can successfully be achieved through E-mail marketing and techniques, mentioned above. Before selling a particular product to the customers, try and incorporate lines so as to why the people should buy the product? What are the drawbacks of the product? By doing this you will gain trust of people and they will depend on you for a transparent purchase.
What I mean to say is that you need to separate yourself from other affiliates. You need to build a rapport and relationships with individuals who will gradually increase your income in the long run. What makes affiliate marketing a successful affair is that you neither need to manufacture the product nor need to handle any complaints etc. However, if you are transparent with the consumers and are helping them get knowledge about the benefits and harms of a particular product, you automatically are standing out from rest. After this, they won't be left with any reason to not to trust you. More people you gain the trust of, more consistent is your income.