9 On-Page SEO Techniques That'll Boost Your Rankings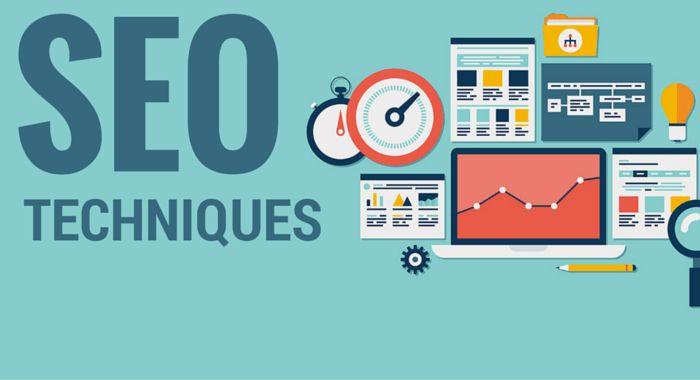 Before we learn about various tips and tricks of On-Page Optimization, we need to know what exactly On-Page optimization refers to. On-page SEO refers to all the procedures and steps that can be implemented within a site and in its code which ultimately help in improving the position of a website in search engine rankings.
There are numerous ways to increase the rank of your blog in the Google index. One way is to make significant changes on your site or on your web page which will help you achieve a higher ranking. These changes or modifications done to your website are known as 'On Page Optimization Techniques.'
If you would talk to any person regarding on-page optimization, then he may refer On Page Optimization as Meta Tag writing and utilization of numerous keywords. These are also relevant components related to On Page Optimization, but On Page Optimization does not end with these two steps only.
Now, below we discuss numerous parameters utilized for On Page Optimization of web pages or websites.
1

Optimizing the Permalink

First of all, a permalink is a link that comes after the Domain Address. For implementing a better SEO, you need to structure your permalink efficiently. In case you are having a very long permalink or an automatically generated permalink then switch to a shorter one, and if possible include one or two keywords into it. Sometimes the permalink generated is dynamic in nature which means that it changes every time one visits the web page. This poses a huge problem for the bots in indexing the pages. Let Google know what the blog or article is all about by including relevant texts. For Example- www.abcd.com/guide-to-on-page-opitimization. This will help produce a better-optimized result. Cutting the long story short, you must edit the permalinks of your articles and make them proper relating to that particular article or its heading.
2

Take Care of Your Title Tag

Title tag plays one of the most vital roles in your On-Page Optimization. You need to have an SEO optimized title for your site to rank up higher. Few things to keep in mind while designing the title of the web page include:

Try and go for relevant and easy to understand title.

Include target keywords into your article.

Try and include the keywords at the beginning of the title. However, don't try and unnecessarily fit the keywords in the beginning. Try to make it look natural and hence get maximum benefits of SEO.
3

Role of Meta Description

Google back in the year 2009 stopped using Meta description as a parameter for deciding the rank of the website. Now these Meta descriptions are utilized to create snippets in SERP. You can include keywords in your Meta description to make your snippets look beautiful. However, don't unnecessarily fill in the keywords as they would not help in increasing your page rank.
4

Make Use of Headings

In your articles, H1 tags or the Heading 1 tags are very important. You need to construct these tags in an SEO friendly way. Try and use each of the heading tags in a sequential manner i.e. first, h1 then h2 then h3. Including primary keywords in the heading also helps in achieving a higher rank, however; this inclusion of keywords shouldn't be overdone.
5

Content Optimization

To optimize the content present on your website make sure that you keep in mind the following points:

Writing content in a descriptive format: Make sure that you write the content in a descriptive manner with lots of facts and information. Google tends to love the content that has been well explained and is easy to understand.

Try and go for interlinking: You must never forget to have an interlinking within your content. This overall improves the structure of your content and helps in engaging the users for a longer interval of time. Many popular websites such as Wikipedia tend to incorporate linking into their website.

Go for uniform and Natural Sprinkling of Keywords: Try and utilize the keywords in a uniform manner so as they don't break the flow of an article. Try and include the target keywords in the first paragraph of the content as it is from where the bots get a reference to what the article is all about.

Try and write for your readers, not for the bots. This means to write an article that is easy to understand. Don't just focus on getting a higher rank. Remember, for a long run, you need readers and not just visitors. The high-quality content of your blog and perfect and proper interlinking will help you in converting your visitors into frequent readers. They would visit your Blog again and again once they will like your content and information.
6

Increasing the Site Loading Speed

Google tends to love those sites which load at a faster rate and hence provide a great user experience. And yes, this is one of the criteria for ranking your page higher in the Google algorithm for page ranking.
7

Mobile Responsiveness

As numerous devices are nowadays used to browse through websites, it is important to see and make sure that they open in a similar way on every device. Make you site responsive so that it displays in like manner across each device. Mobile Responsiveness means that your site takes the size of the device in which it is opened, whether it is a mobile phone or it is a tablet.
8

Optimizing Your Images

While optimizing the content on the website don't underestimate the power of images in driving traffic to your website. Images play a vital role in increasing the overall traffic to your blog. Hence, try to keep the image tag optimized and label it with target keywords. This helps in increasing your overall rank on the Google Search Index.
9

Concept of LSI

Nowadays, LSI or Latest Semantic Indexing also plays a pivotal role in increasing the overall rank of your website. LSI refers to matching or similar keywords, for example, Search Engine Optimization, Free Traffic, Organic SEO, etc. These LSI keywords are known to have their weightage and hence add up to the total score of your website, thereby resulting in a higher rank of the same.

Don't miss: 10 Off-page SEO techniques

Applying On Page Optimization techniques is the first step of your SEO campaign. Google primarily ranks a website by its On Page Factors rather than Off Page Factors. Therefore, this step is the most important of all the SEO techniques. The tips mentioned above are sure to help you get started on optimizing your page suitable to rank up higher on Google index. Hence, initially, you can win Google on the grounds of your On-Page SEO, so just implement the above tricks and see the happening results.