How To and Where To Buy Cheap Domains For Your Blog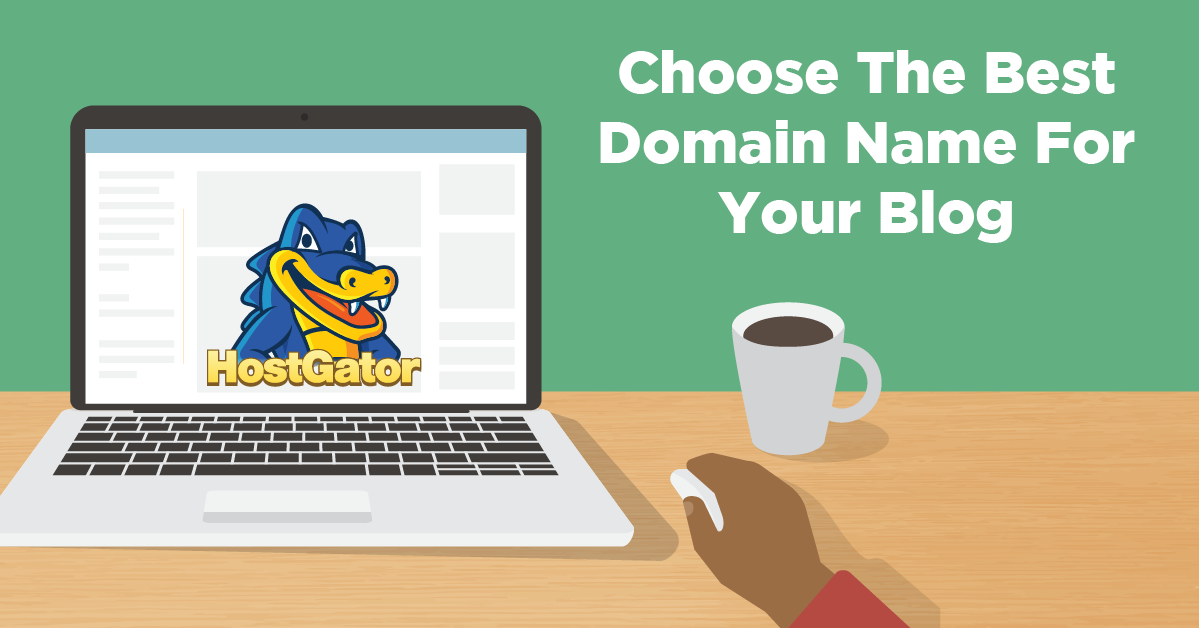 Numerous internet users, bloggers, writers, entrepreneurs, etc. come across one common problem when they start their website or blog. How do we save in on a domain name? To answer to this major and the most common query, I have come up with some factors and their solutions. There are numerous factors that play a role in deciding the price of a domain name. Just like the number plate of a car, in case you want a Premium Domain Name, it is bound to cost you more.
One thing that additionally we observe is that people usually buy the domain and get it registered at the same place. I wouldn't say that this is something that shouldn't be done, but what I want to lay emphasis upon is that you should get the best of each of the two services. In case you're finding both your needs satisfied at two different places, then you should probably go with it. This will provide you with an added security that even if your hosting account is hacked into, your domain name would still be safe.
Don't Miss: How to select a good domain name for your blog
Before buying a Domain Name, you should consider numerous factors and then compare them with others before settling on a choice. Below I mention you the five most famous companies which offer the best in class hosting services, at affordable prices:
This web hosting company has been able to sneak into every list related to web hosting services. Though the most controversial web hosting organisation on the planet, GoDaddy.com had seen tough times in the year 2012, however, has successfully recovered from the same. The company offers its web hosting facilities at a rate as low as $1.99 a year, however, has too much of hidden costs. The actual first-year price is $10 while from the subsequent years it rises to $15(See the 'too much' hidden cost I was talking about). However, the quality of service it offers is second to none and there is no reason why you shouldn't give these domain registrars a try.
This domain hosting and registration provider has plans starting from as low as $9.99 a year. It offers one of the cheapest registration services and has numerous plans for you to consider. Its .org domain is priced at $8.99 a year and a .mobi domain is at $2.99 a year. This domain provider offers too many services at very affordable and nominal charges. It offers numerous payment methods which include PayPal, American Express, and MasterCard.
Also Read: How to select a perfect niche for your blog
This organisation has .org, .net domains starting at a price as low as $10.99 a year. However, don't think that they won't provide you with quality service at this price; they have one of the best customer support as well as services in the area of web hosting. They aren't the cheapest, still have huge numbers of customizable plans for you to try and purchase according to your needs. They also offer you the choice of getting some expired domain names which are a bit costly but you may end up getting the one that meets all your needs.
Namecheap.com is another one of the popular hosting sites which offers the '.com' Domains at a price of $10.98 a year and a .net and a .org domain at a rate of $11.48 a year. Their customer support, as well as the services offered, are worth appreciation. The only hidden cost that they have is of 18 cents which is required for ICANN registration a year. So, it is one of the best alternatives to GoDaddy domain. Also, you can benefit from numerous offers that they offer which include Facebook and Twitter contests where you get a web hosting at the cheapest price.
Some of the facts for you to know while searching and buying a Domain are:
A Domain Name which is precise and short will dependably cost you more. For example, domain name www.blog.com will cost you more, firstly, because the word 'blog' is used and searched by many and secondly because it is followed with a '.com'. Therefore, people tend to go for alternatives such as adding 'the' before the name, just as to lower the price of the domain name. However, note that www.theblog.com will result in lower performance than simply blog.com.
New TLD's: There have been numerous top level domains that have been registered and released as an alternative to .com, therefore, consider utilising these will cost you less than going for something as common as .com. Some TLD's released lately are .guru, .design etc.
Also, if your domain name consists of misspelling or special characters such as #, _ etc. you tend to lose traffic, so keep this in mind too.
Always verify with your domain provider that whether they are registered with the ICANN or not. It is a standard check that comprises of numerous in-depth checks, which helps you know that the company is committed.
Make sure that you have full control over your domain. There are many service providers that do not allow you to make changes to your Domain and hence for changing certain things you need to write to their customer support.
Also, make sure to ask your domain provider whether they charge any transfer fees i.e. transfer from a .org to a .net domain, etc. Some providers even charge a release fee.
Also, never register your Domain Name in the name of someone who is likely to forget to renew the Domain and the Hosting. They might be more tech savvy than you, but you will lose your site if they forget to renew the membership on time.
Summarising
Consider the price, the amount of control you get, ease of access you have and the customer support they provide before settling on the final deal.
Also, if you want a fair idea of the cost, I would say that you should be able to get all of the above services under $20 provided you do not have a very high traffic and your website or blog is not greater than 50 MB in size.