How To Do Proper Keyword Research For Better SEO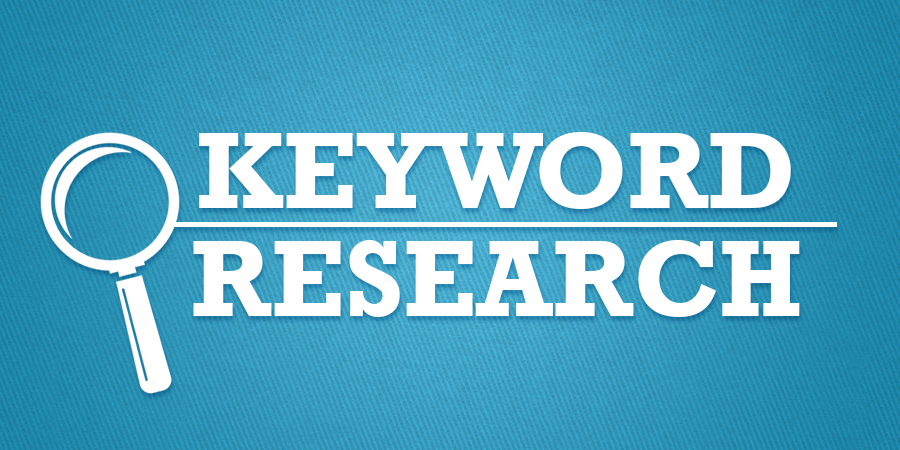 Everything begins with the first word people type in the search box of various search engines to hunt for something. Whenever we want to look for anything on the internet, we type a particular search query or what we precisely call as keywords in the technical language. Therefore, the importance of these words or 'keywords' cannot be undermined. Keywords play a vital role, or I should rather say the most important role in the field of Blogging. After the quality of content, the major thing, a Blogger needs to focus upon is the Keywords he uses to optimize the articles of his blog. In order to drive maximum traffic to your blog, website, or any other online venture, you just need to be the master of words. If you include the words that are in current trend, then my friend, I assure you guaranteed success. If you are the master of words, if you have the art to play with words and if you are completely updated with the current trend, then Blogging is definitely your cup of tea.
Keywords are the key components that tend to rank up or degrade down your website. Therefore, to make the most out of your blog or website, you need to focus on the right keywords. Mark the phrase "Right Keywords". 'Keywords' can be considered as a problem, a problem for which the world is finding solutions. You need to understand these problems and provide a solution for the same. With the right kind of keywords, you can meet the changing demands as well as can reach out to the right kind of audience or target market.
So below we try to help you out in finding the right set of keywords for your blog or website and lead your path to success.
The first step is to find what you desire
The initial step to build up or find the right keywords is to understand your website/blog thoroughly. You need to comprehend your website inside out, and you need not hurry with the process as this is the first step or let's say the foundation of your blog's success. Work on the niche of your Blog. Is it something related to the technological segment? Is it something related to fashion? So once you tend to identify the niche of your website half of the work is already done. Work on the categories your information portal is divided into.
Lay Down Ideas
Now once you decide upon the category of your website, the next step is to find the relevant topics and information related to the blog you are starting. Try and think from the reader's or viewer's point of view and think what information they might seek for. Ask questions to yourself that if you would have been at the readers' place then what you would have searched for. Keep your feet in the readers' shoes and then figure out the queries and of course the possible answers to those queries. For example, if you have a blog related to mobile phones, some queries which might help you find relevant keywords are:
What is the brand of the phone?
What configurations does it offer?
How is this phone better than others?
Now you probably might be thinking how do I come up with the ideas? Or how may I find the relevant and in trend keywords? The answer is pretty simple, just utilize some of the free internet keyword suggestion tools. Tools such as Google Keyword Planner may help you out to a great extent as you would be able to find most of the content at a single place.
Time to Rank Your Keywords
Now after you are done with all the research, it is the time to rank the keywords that you have listed or found out. You obviously don't require the keywords which are not currently in the trend or are not being searched by people. Just think once. What output will a keyword give, when it is not even searched? No searches obviously mean no traffic. So, let us not waste time on such keywords.
Let's move further. Depending upon the rank, the keywords can be classified into two broad categories – the good keywords and the bad keywords. You can take any of the keywords you have listed and run it through the tools that I mentioned about before. For example, in the case of Google Keyword Planner, you can run it through this tool, and you will get the result after processing. Tools such as Google Keywords Planner will let you know how many people searched for the keyword you have mentioned and based on the same you can compute the usability of that keyword. In case, the keyword you mentioned turns out to attract only 20 people it will not lead to any noteworthy traffic on your blog. So basically, you need to use keywords which have a considerable amount of traffic in their names. Consider both, the Global searches as well as the Local searches, before shortlisting a keyword.
For Apps Lover How do free apps make money
Another way to get to know the rank of your chosen keyword is to run it through Google Search Engine. In case, you type the keyword in Google, and you get only organic results this means that the keyword is not too much in trend and won't help you monetize. Similarly, in case of a good keyword, while running it through the Google Keyword Planner you will find a high number of common searches, and hence, it will lead to a higher traffic and ultimately a higher income.
Also read: Tips to increase website traffic
Bank upon Long Tail Keywords
What are Long tail keywords? Amm.. I might say that these are the keywords which are not generalized.
Generalized keywords are those which possess a very high rate of competition.
For example, a keyword "Samsung" is a generalized keyword which may yield different results. People might be searching for Samsung phones or some images of its logo or maybe the history of this company or much more. Hence, there are a lot of variants of the same keyword. By not being generalized I just mean to Be Specific. Long Tail Keywords are three-four keyword phrases which are highly accurate and are hence lower in the competition. For Example, "Samsung Galaxy Edge features" is a Long Tail Keyword, which will lead precise results.
Therefore, long tail keywords are basically the golden keywords which allow you substantial monetization.  These keywords are generally a combination of 3 or 4 words and are a great alternative to going for. Why are they the great alternative? It is obviously because there is less competition for them while there is a high volume of searches related to them.
Other Resources for Keyword Searching
There are many tools available over the Internet, which will help you out with the right keyword search. Some of the tools that I would recommend include:
Google AdWords Keyword Planner: The best suggested tool for the beginner
Keyword Research Tool from WordTracker- A free as well as an efficient keyword search tool.
SEMRUSH Keyword Tool- A paid tool but will help you with finding long tail keywords
Google Trends- helps you keep an eye on specific trending topics.
Also read: Optimizing Your Blog For Mobile Users
To finish it up
Keyword research is one of the integral steps of SEO and finding a correct keyword is sure to help you increase the rank of your website. The step of keyword research helps you to lay the foundations of your blog/websites success. Do not rush through this process. Try and find out long-tail keywords which tend to have a moderate amount of average search. Also, try and thoroughly research the keyword you use because if you are going for keywords that top companies are already after, then, you are surely out of luck.