10 Best Ways To Increase Your Pinterest Followers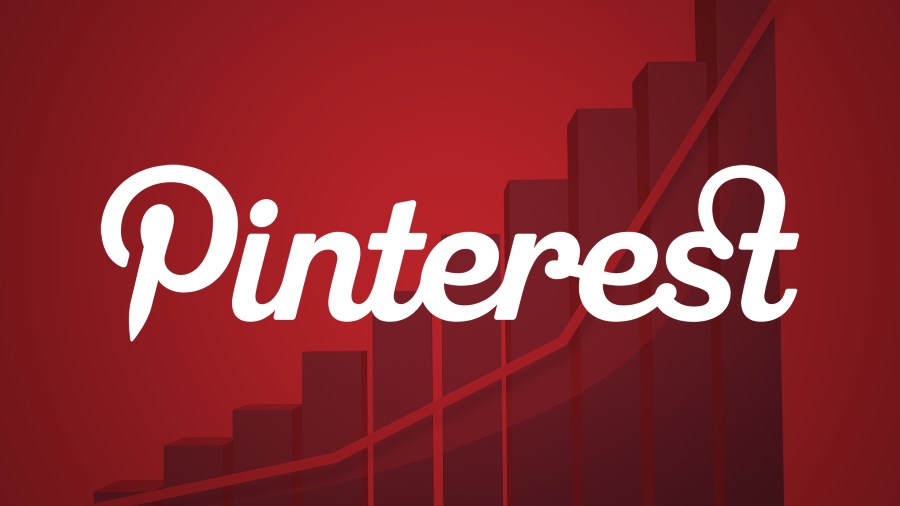 Ever since its launch in March 2010, bloggers and website owners have been amazed by how much traffic a photo-sharing site can generate for a given post or site. One of the basic secrets about Pinterest is to pin photos which are quite captivating so that the other users can repin them. The more intriguing your pins makes more traffic getting attracted to your profile. This among the other tips would be an added advantage to market your brand as shall be seen below. When all is said and done, growing your fan base on Pinterest can be fun, free and easier than you may have thought.
10 Simple Steps To Increase Your Pinterest Followers
1The first step to increasing Pinterest followers is to add the Pinterest follow button. This should be installed on several important places on your blog or website for that matters such as the header or the footer. The Pinterest follow button is meant to divert your blog or website visitors to your Pinterest page thus attracting followers who would be interested in your market brand. In order to create a button, you should use the widget builder page on Pinterest which would enable you to easily create a button.
2A similar step to increasing your Pinterest followers would be to add the profile widget to your blog and website. The added advantage is that unlike the follow button, the profile widget is actually larger and displays some of your notable Pinterest pins. This can be possible by either using the widget builder or you can create a custom one based on your blog or website's layout.
3Similarly, to garner more followers, increase the traffic with the contest and give-away entries. Hosting a give-away and including a "Follow on Pinterest," option can be a way to quickly gain followers. Many companies use contests and give-aways to increase traffic to their page and followers by extension. Pinterest is an incredible way to promote them. By creating a very clear image of the image and the prize, people can see at a glance what they can win. If you do a search on Pinterest for "give-away" or "enter-to-win", you'll come up with different kinds of images. Serious contest entrants use Pinterest to search for contests to enter. You should let them know you have a contest. In the description field, be sure to include "contest", "give-away" and "enter-to-win". If you also have a cash amount for your prize, Pinterest will add a banner to the upper left-hand corner of your pin with the prize amount. This is bound to attract more attention. You can even have your entrants use Pinterest to enter the contest by asking your readers to create boards that include your keywords in the descriptions and have them repin your images to these boards. Promoting bold images will surely increase the number of interested followers flocking to your profile.
Recommended for you: 7 Best Ways To Increase Traffic On Your Blog
4Aim to captivate the emotions of your viewers. Although we all see things differently, we are all connected emotionally to the things in our immediate environment, the things that touch us. For instance, a photo or drawing of Santa Claus and his Reindeers over the festive season is bound to make one wistful and nostalgic. A picture they say is worth a thousand words. A picture can tell a story. It can also convey intense emotion or a complete thought of feeling. When searching for the right picture to pin, look for photos which can convey a particular message. With or without added text, if you use images that people can respond or relate to, you'll increase the likelihood that they will find value in what you're sharing and thus decide to follow your account.
5Although most of the people may not know this, another way of attracting more followers is by tagging others in your pins or comments. When you create new pins, you should tag those accounts which are bound to be associated with the said pin. There is a high likelihood that you are already following those accounts if you have similar interests, go ahead and let them know by tagging them.
6Another tip is concerned with the question of when you pin and how much you pin. You are bound to loose your followers if they keep seeing large amounts of pins about you coming up at the same time. This can lead to information overload for there is bound to be monotony in a number of posts at a given time. To keep your followers intrigued, you should spread out your focused pins throughout the day to your target audience. Facebook usually alerts a user when friends are online at a given time, you should use these insights to help you discover when your readers are online thereby knowing when to pin something.
7As you begin using a Pinterest account, it is important to identify others with similar interests, engage with them, and follow new people often. When selecting users to follow, you should always ensure that they have similar interests, for this increases the likelihood of following you back. For instance, if you were to follow 5-10 people every week, hopefully, some of them will follow you back. Ideally, you should follow content-specific boards that are likely to benefit you before you follow the entire users account.
8Another way of getting more followers is to observe Pinterest analytics on your site. Install your Pinterest analytics to discover who is pinning your content and what types of boards they are pinning it onto. Your analytics will inform you exactly who is pinning from your website. You should take this information to your advantage by engaging with such followers on Pinterest. Additionally, you should consider liking their pins or even commenting at times to increase engagement, for almost everybody loves a brand which connects with their customers at a more personal level.
9Moreover, you can check out your competition by using the search feature and entering keywords relevant to you or your brand. If you note a limited number of boards on the results, you can choose another keyword that has more boards for your title. Trending topics are an advisable choice for keywords. Additionally, you should give your images descriptions that will entice people; it should be something personal yet engaging, not just a basic mundane description that one is bound to find on a product page. When adding descriptions, it is important to include hashtags too. This will help you in reaching more people, especially users who take advantage of the search feature on Pinterest.
10Lastly, you should link your Pinterest account with all your social networking accounts such as Facebook, Google+ and Twitter. The latter two will definitely help you to gain traffic by bringing in friends, family or followers from other accounts. You can also use other social media platforms to promote your Pinterest boards. This will also enable you to share your pins as much as you can on different social websites to increase traffic to your account.
These are the best ways using which you can increase your Pinterest followers by a huge number. Just use these approaches and then come to us for more happening ideas. All the Best..!!