7 Most Essential Tools for Digital Marketer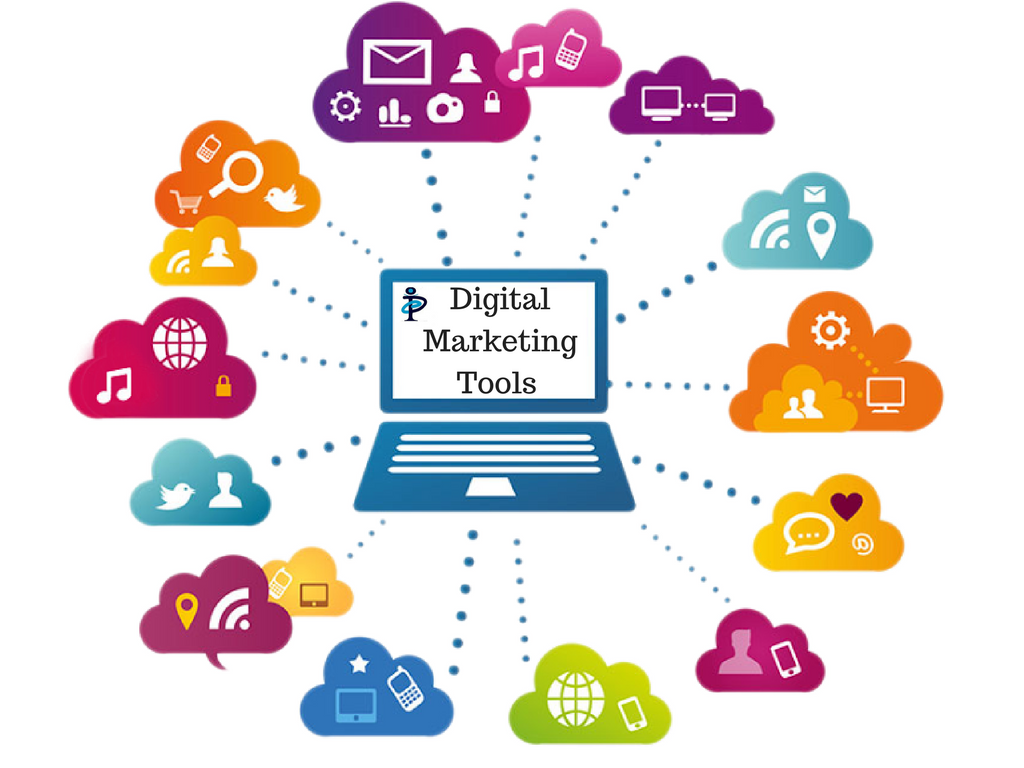 Digital Marketing over the years has seen a rapid growth across all parts of the world. According to the analysts if this market continues to rise at the current rate then it would grow to become a $200 billion industry till the end of 2017. This field has provided employment to a huge number of people and is one of the most effective mediums for reaching out to a significant number of customers. But today I am not going to talk about Digital Marketing, what I will focus on is the digital marketer, one who is responsible for implementing numerous online marketing strategies.
If you are a digital marketer, then for sure, you would be having everything except time. You wouldn't be able to realize how fast is the time passing by and would have trouble managing the same. Being a digital marketer you will need to formulate a number of contents, carry out campaigns, keep a track record of money utilized and many more similar things.
Fortunately to provide you with some help there are a few tools that might help you manage time as well as your work. Check this list of the 7 top used tools by the digital marketers and pick the one that you realize you need the most.
1

Dropbox or Google Drive

Being able to share quickly or send your files to a group of people or to be able to share large amounts of data just with a single click, what more can you ask? Both, the Drop Box as well as Google Drive help you with easy sharing of files while at the same time allow you to access your document from anywhere in the world. Although Dropbox is older than Google Drive in this field, Google Drive is being used by many, thanks to its increased capacity of 15GB as well as its easy integration along with your mailbox.
2

Hiveage

Today, you will find some entrepreneurs as well as online marketers working with some freelancers as well as handling numerous clients. This means that you would need to pay your freelancers, you would be required to send invoices to your clients, etc. This process becomes so hectic that at the end of the month you suddenly would feel as you have a lot to do. Therefore, using management tools such as Hiveage would ease your burden as it allows easy sending of invoices to your clients along with the integrated payment options. They also help you keep a track record of time as well as cost encountered.
3

1Password

While managing numerous passwords as well as login credentials, one thing that you would need is security. You don't want all your confidential details to be out in open. This is the time when 1Password comes in function. It allows you to manage all your personal accounts and can even save your bank as well as credit card details. This is one of the best ways to safely store all the information you have.
4

Buzzsumo

Do you have a problem coming with new and creative topics? Are you the one who tries to brainstorm across the internet and see what's new in your niche? If this is somehow you are, then Buzzsumo might be able to help you out. This awesome software provides you some assistance in the content creation and is very easy to use. It helps you in coming up with new topics as well as provides you videos and infographics. It also tends to provide you details about what content has recently been published in your domain and where has it been shared and by whom has it been liked.

Also read: How to select a good domain name
5

Grammarly

Grammarly is a tool that will help you out with content editing as well as proofreading. This spell checker tool works at a level far better than any other grammar checker. It helps you in proper analysis of your text while at the same time allowing you to learn from your mistakes using the grammar cards as well as a custom dictionary.
6

Fiverr

We tend to have a mixed feeling about using Fiverr. While we wouldn't suggest you to sell in cheap backlinks or make any claims with regards to increasing any website ranks, this, however, is a great platform to find freelancers. You can easily find some people who can help you out with things such as logo design, content creation, and much other stuff. The punch line of the company "you get what you pay for" is true and you can expect top class services delivered to you. It is one of the most affordable platforms for getting your work done at a quicker pace.

Don't miss: Make money with fiverr
7

Moz

Moz is one of the most required tools for SEO monitoring as well as tracking. Also, other different tools can be utilized, for example, Majestic SEO, and obviously Ahrefs, however, we found that Moz is the best of them all. Take their Open Site Explorer tool; this won't return the same number of links as you would see in Majestic SEO however that is for a justifiable reason. You don't really need to see all links referring to your site, links acquired from the feed, for instance, will be grabbed and reported by Majestic while OSE will leave them as they are pointless to be accounted for and can prompt disarray.
Make use of these Top 7 Tools
However, these aren't the only tools that would benefit you in one or numerous ways. There are plenty of tools available on the internet or in the market, and you can choose the one that suits you the most. Whatever, you choose just make sure that it suits all your needs as well as helps you carry your tasks more efficiently.