Affiliate Marketing – Everything You Need To Know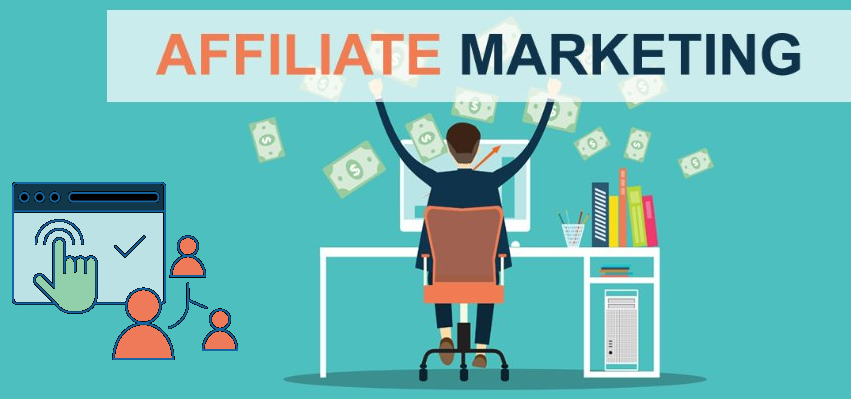 You must have heard about bloggers earning from Affiliate marketing. Advertisement networks like Google AdSense and other smaller networks like Infolinks, BuySellAds are quite common and people are aware about monetizing through AdSense but Affiliate Marketing is quite new and I must tell you it is also a good source of income which can be used to generate money online.
First of all let me introduce you to What is Affiliate Marketing. Basically, Affiliate Marketing is a technique using which you can monetize online by promoting the products of a company or a person. It is just like if you refer anything to a person and you get a commission in between, similarly, in Affiliate Marketing you promote the Product of a company on your site, and you get the incentives for the same.
Hence, Affiliate Marketing involves three parties:
1
Advertiser
is the person or the company who advertises his products on your website for marketing and sales. For example, you've started Affiliate Marketing with Amazon or Flipkart or Snapdeal etc. then these are the advertisement companies or the advertisers.
2
Publishers
are obviously those who publish the products of that particular company or advertiser to earn commission. In this case, where you are the owner of a website and want to start monetizing through Affiliate Marketing, you are the publisher. Advertisers provide the publishers with creative and catchy advertisements in the form of flashy banners or text links. The ads are so attractive that they compel visitors to click on it.
3
Consumers
are the constituent that finally completes the triangle of Affiliate Marketing is the consumer or the customer. The customer is the complement who buys the product from the publisher. When the visitor clicks on the ad, he gets re directed to the website of the advertiser. Then, after he purchases the product, the publisher gets the commission.
This is the complete cycle of what Affiliate Marketing is and how it works.
In this complete cycle there is no loss of any of the three plus all of them become happy because-
Advertiser is happy because he has a new sale and that too from a customer he could not be able to range to.
Publisher is happy because he gets a chance to monetize.
Customer is also happy because he gets a new product which he might have been wanting from a long time.
The best part about this business that is about Affiliate Marketing is that you don't have to take any headache of creating a product. Neither you need to spend any time, nor need you spend any money on generating a product. You'll get a completely designed product; you just have to sell it on your foot falling website.
Don't Miss: How to earn money from Google Adsense
Lastly, I would just like to share two important guidelines before you start with Affiliate Marketing. These guidelines are not the necessities to start Affiliate Marketing but these advice will definitely help you growing in this field.
1Don't directly tell a person to buy a product. Rather, let visitors come to your website through search engines and genuinely buy a product from there.
2If you're not confident with the product, don't publicize it. Rather go for something else. This will help you in long terms. Sell only those products, which you've experienced and you are satisfied with them.
Now you've one more technique to earn money through your website along with advertising networks. So, go for it, the ball is in your court.